10,036 YOUTH IN MISAMIS ORIENTAL VACCINATED VS COVID-19 BY REJIANN AMMOR R. MAYGAY/PIO
Posted: November 12, 2021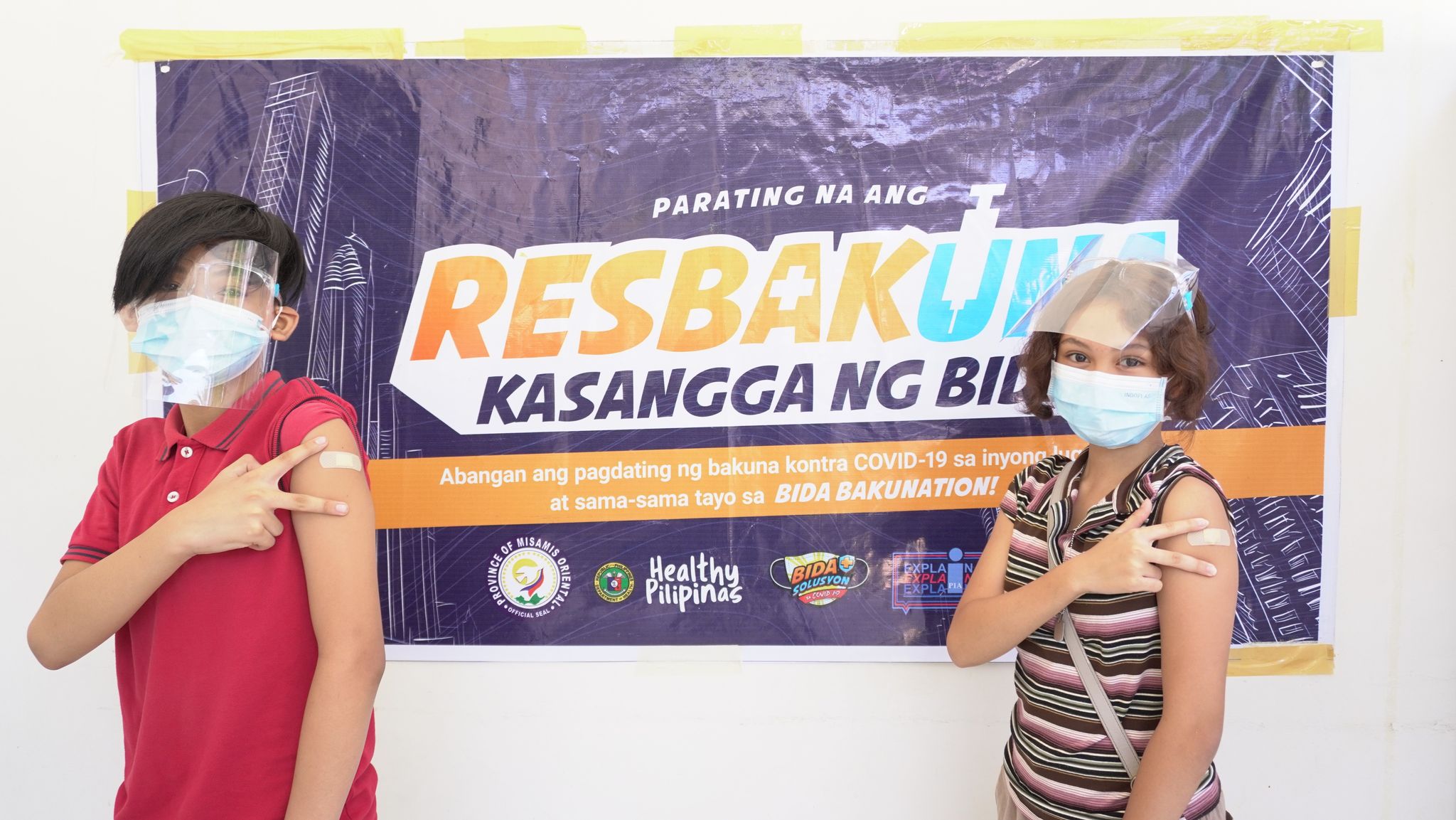 AT least 10,036 young people in Misamis Oriental were vaccinated against COVID-19 for first dose since November 8, 2021, a report from the Provincial Health Office revealed.
PHO and concurrent Provincial inter-agency task force chief Dr. Jerie Calingasan said more teenagers age 12-17 years old had submitted for inoculation under pediatric population to Pfizer vaccine as the Provincial health department conducted the massive roll-out vaccination in the province on November 4-5, 2021.
Calingasan considered the number of inoculated young men and women as significant to the targeted number of youngsters in Misamis Oriental to get vaccine jabs, which includes 564 sons and daughters of Capitol employees.
On November 15-26, 2021, will be the second round of massive roll-out vaccination to all walks of life.
The PHO data shows vaccination rate in Misamis Oriental is 36.67% as of November 8, 2021, of its close to 700,000 target population to be vaccinated to reach the 70% herd immunity.