Governor Yevgeny Vincente B. Emano
Believes that tourism is the best optionfor the province of Misamis Oriental toattain sustainable growth in terms of social, economics and environment.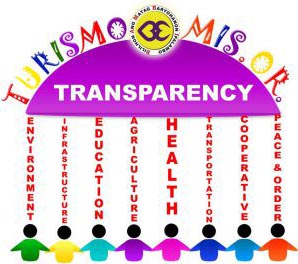 ENVISIONED TO BE THE LEADING
ECOTOURISM DESTINATION AND CENTER FOR ECONOMIC GROWTH
In the next three years, my administration will push and establish Tourism as the force that will propel Misamis Oriental into an economic powerhouse. Why Tourism? Without sacrificing agriculture and industry, I believe that tourism is the best option for the province to attain sustainable growth. The past administrations have relied heavily on infrastructure, industry and farming but still, on a per capita basis, this has not trickled down to the poor. One also cannot expect agriculture to remain the main source of income in the province considering that with only an average landholding size of 0.5 hectares for a family of five, no one can survive on farming alone. On the other hand, we are endowed with natural tourism resources such as cascading falls, lakes, hot and cold springs, rivers, white islands, fine beaches and resorts. These have remained untapped. It is time for these gems to shine. With the help of the Sangguniang Panlalawigan, I aim to build a tourism infrastructure by the end of my term. This infrastructure does not mean creating tourism spots only. That would be too simplistic. This infrastructure would rely also on other key aspects of development.