ARMY'S 58IB ALPHA COMPANY, MIDAWAT SA COCONUT SEEDLINGS GIKAN'S KAPITOLYO
Posted: May 21, 2020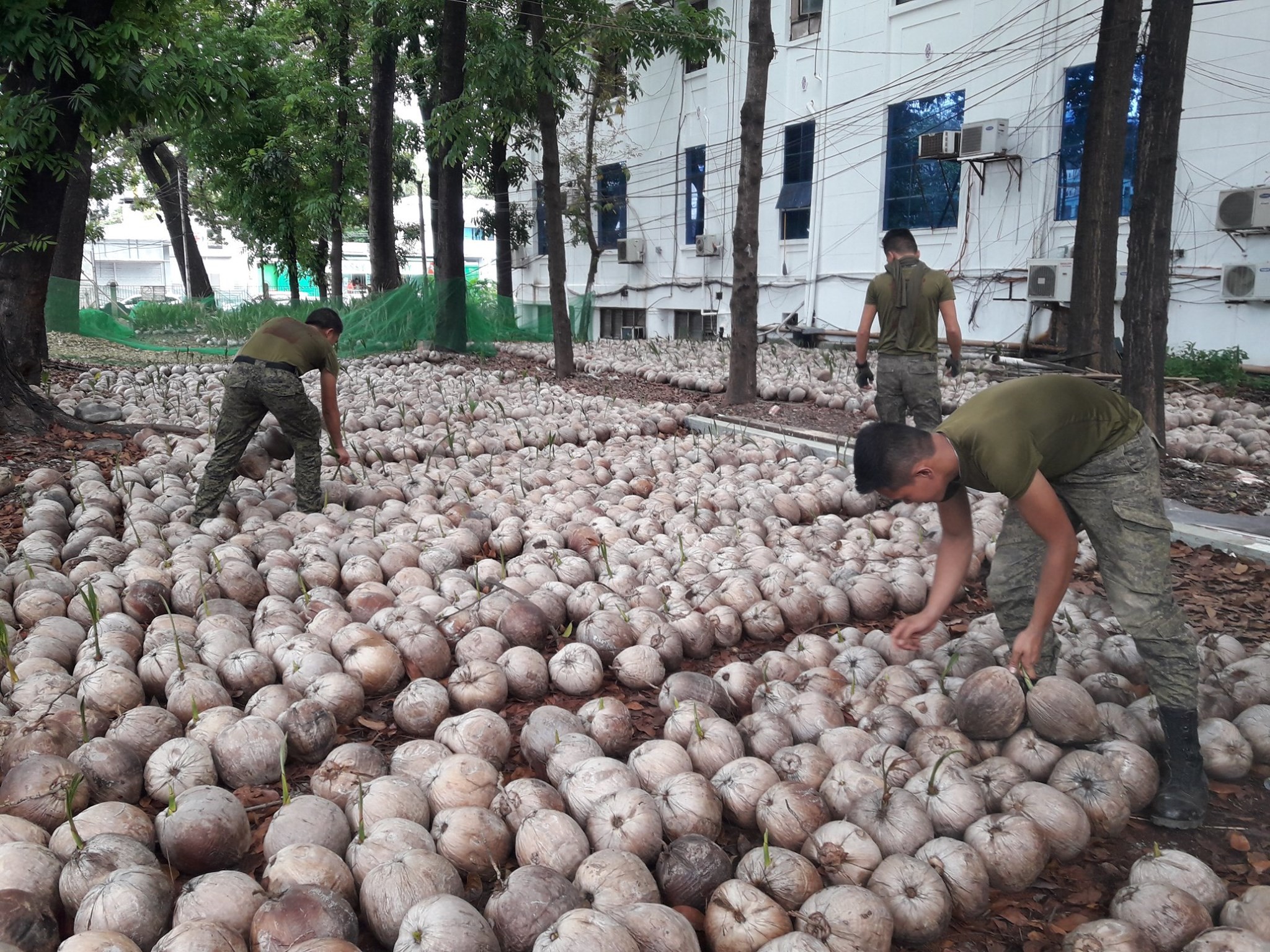 LAING organisasyon sa usab ang natunolan sa kapitolyo og hinabang sa pag-uma. Ning higayona, ang 58 Infantry Battalion sa Philippine Army ang natunolan sa coconut seedlings ubos sa ilang Community Support Program 58IB Alpha Company sa Gingoog City.
Matud pa ni Cpl. Marvin M. Abante sa 58IB Alpha company, dakung tabang kining hinabang ni Gov. Bambi Emano pinaagi sa Provincial Agriculture Office (PAGRO) alang sa paghatag maayong kausaban sa panginabuhi sa mag-uuma sa lugar, hilabina sa umalabot nga katuigan.
"By the time nga muabot ang panahon nga mamunga na siya, maka generate na siya ug extra income sa mga tao. Actually, kaning mga tao nga among hatagan ani is mao ning katong infiltrate sa NPA (New People's Army). So, karon as part of the CSP municipal program, amo silang gi-neutralize…gi-organize nga di na makuha sa pikas. So, karon tagaan namo sila og livelihood para wala na silay rason nga mubalik pa sa sabakan sa pikas," matud ni Cpl. Abante.
Tuyo usab sa PAGRO sa ilang pag-apod apod sa seedlings nga masustenir ang panginahanglan sa pagkaon sa lalawigan pinaagi sa pagtimbayayong sa kasundalohan ug mga molupyo sa kabukiran.
Padayon pa karon og apod-apod ang PAGRO sa nagkadaiyang seedlings ug liso sa gulay, lagutmon ug prutas, hilabina padayong nagsaka ang ihap sa naghangyo niini gikan sa kabukiran ug kadaplinan.