BOARD OF JUDGES SA BEST LUPON AWARDS, GIDAYEG NI GOB. BAMBI
Posted: August 6, 2018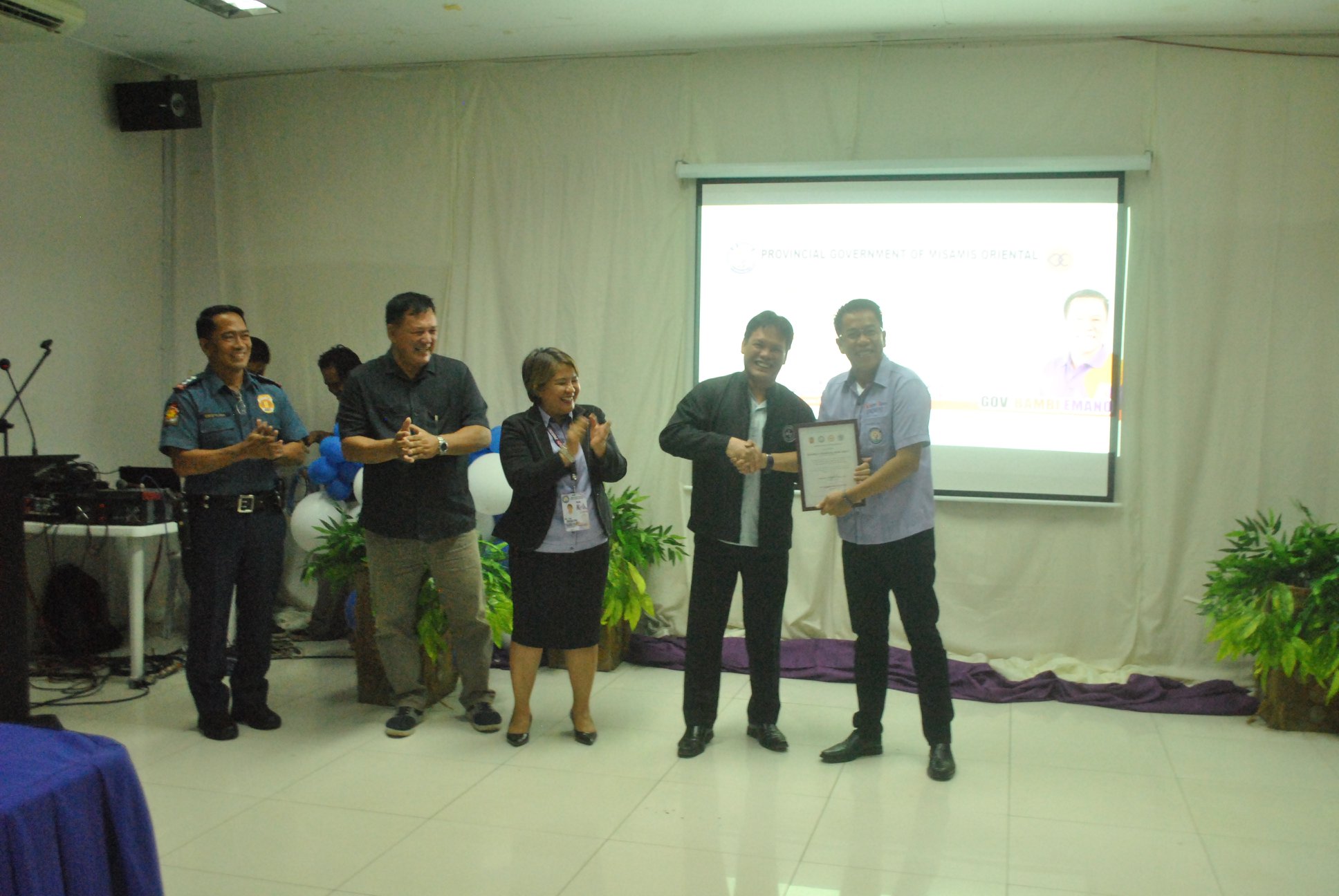 [et_pb_section admin_label="section"][et_pb_row admin_label="row"][et_pb_column type="4_4″][et_pb_text admin_label="Text" background_layout="light" text_orientation="left" use_border_color="off" border_color="#ffffff" border_style="solid"]
GIDAYEG ni Gobernador Bambi Emano ang mga board of judges sa mga mananaug sa milabay nga search for best Lupong Tagapamayapa sa kabaranggayan sa Misamis Oriental.
Matud sa gobernador nahimong tipik ug kabahin ang mga board of judges sa gipahigayong Katarungang Pambarangay Lupong Tagapamayapa Incentives and Awards (LTIA) niadtong Lunes, Hulyo 23, 2018 sa May Provincial Training Center.
Gitunolan pa ni Gobernador Ema
no ug plaque of appreciation sila si Provincial Director Edward Bhagwani sa DILG; Supt. Arden J. Amogod sa PNP ug membro sa LTIA; Fiscal Lito A. Sanchez ang Assistant Provincial Prosecutor ug ang Vice Chairperson sa LTIA, Fiscal Ethelinda P. Bacal ang Provincial Prosecutor's Office ug membro LTIA, Atty. Paolyn M. Valmores, ang Executive Assisstant III nga usa sa mga kawani sa Provincial Legal Office; Ms. Guadalupe N. Sarile nga kawani sa PPDO; Ms. Menchu Cardinales sa Provincial Prosecutor's Office ug si Ms. Lorna M. Cabilla sa DILG.
[/et_pb_text][/et_pb_column][/et_pb_row][/et_pb_section]