DALAN SA KAPITOLYO PROBINSYAL GIKORDON ARON PROTEKTADO ANG MGA EMPLEYADO SA KAPITOLYO
Posted: May 29, 2020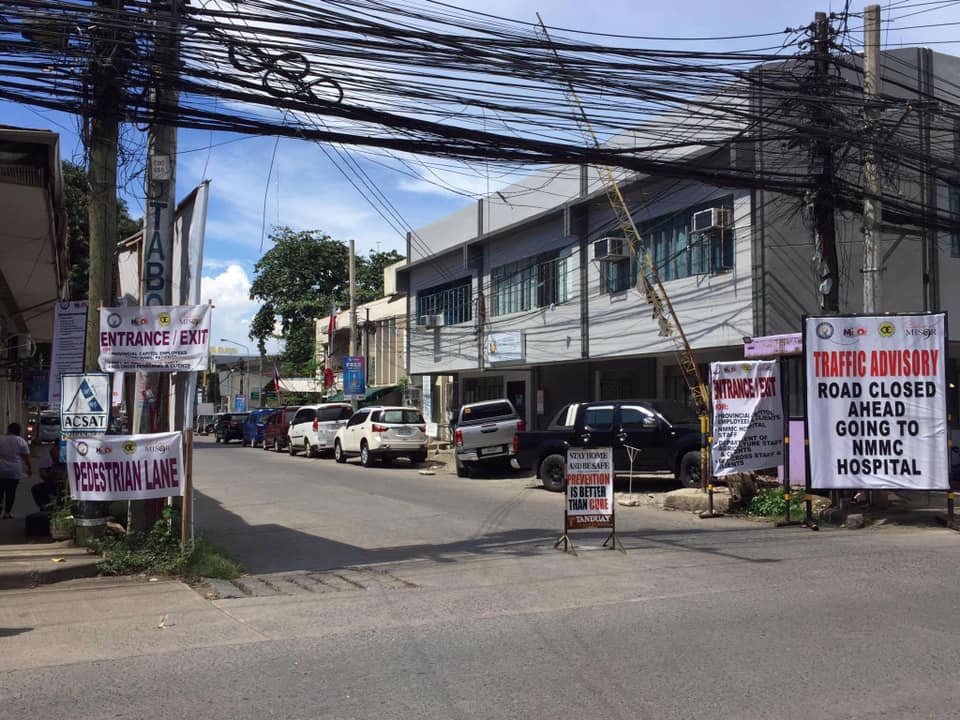 GIPAHIBALO ni Governor Bambi Emano nga ang pipila ka dalan paingon sa compound sa kapitolyo probinsyal ang gikordon ug gisirad-an.
Matud niini nga ang dalan gikan sa Central bank paingon sa Northern Mindanao Medical Center (NMMC) ang dili mahimong agian sa mga empleyado sa kapitolyo kay gi-alokar kini alang sa dalan sa mga emergency vehicle nga mopaingon sa maong tambalanan.
Ang NMMC maoy Apex refferal hospital nga dalhan sa mga pasyente nga naghambin sa Corona Virus Disease (Covid-19) sa tibouk rehiyon.
Samtang gipasabot sab ni Governor Bambi nga gikan sa Misamis Oriental Cooperative Bank ug Press Freedom Monument nga dalan gikoral gihapon kini ug di mahimong agian sa mga trabahante sa kapitolyo kay kini gigamit alang sa entrance ug exit sa mga kliyente nga adunay transaksyon sa buhatan sa National Bureau of Investigation (NBI).
"Ang atong dalan lang kini nalang gyod sa Misortel ug Provincial Jail mo agi o dinhi ka sa Landbank para sa atong mga empleyedo," pasabot niini.
Matud ni Gov Bambi nga gihimo ang pagkordon sa kadalanan aron maprotektahan ang mga empleyado nga gaduty sa kapitolyo.
"We are doing that because you know there is local transmission already in Cagayan de Oro and some dili pa ma trace, that's why we are protecting our employees because how can we responds to the needs of the people when our employees are also compromise," panapos sa gobernador.