DO-IT-YOURSELF FACE SHIELD, GIHINGUSGAN SA KAPITOLYO
Posted: April 23, 2020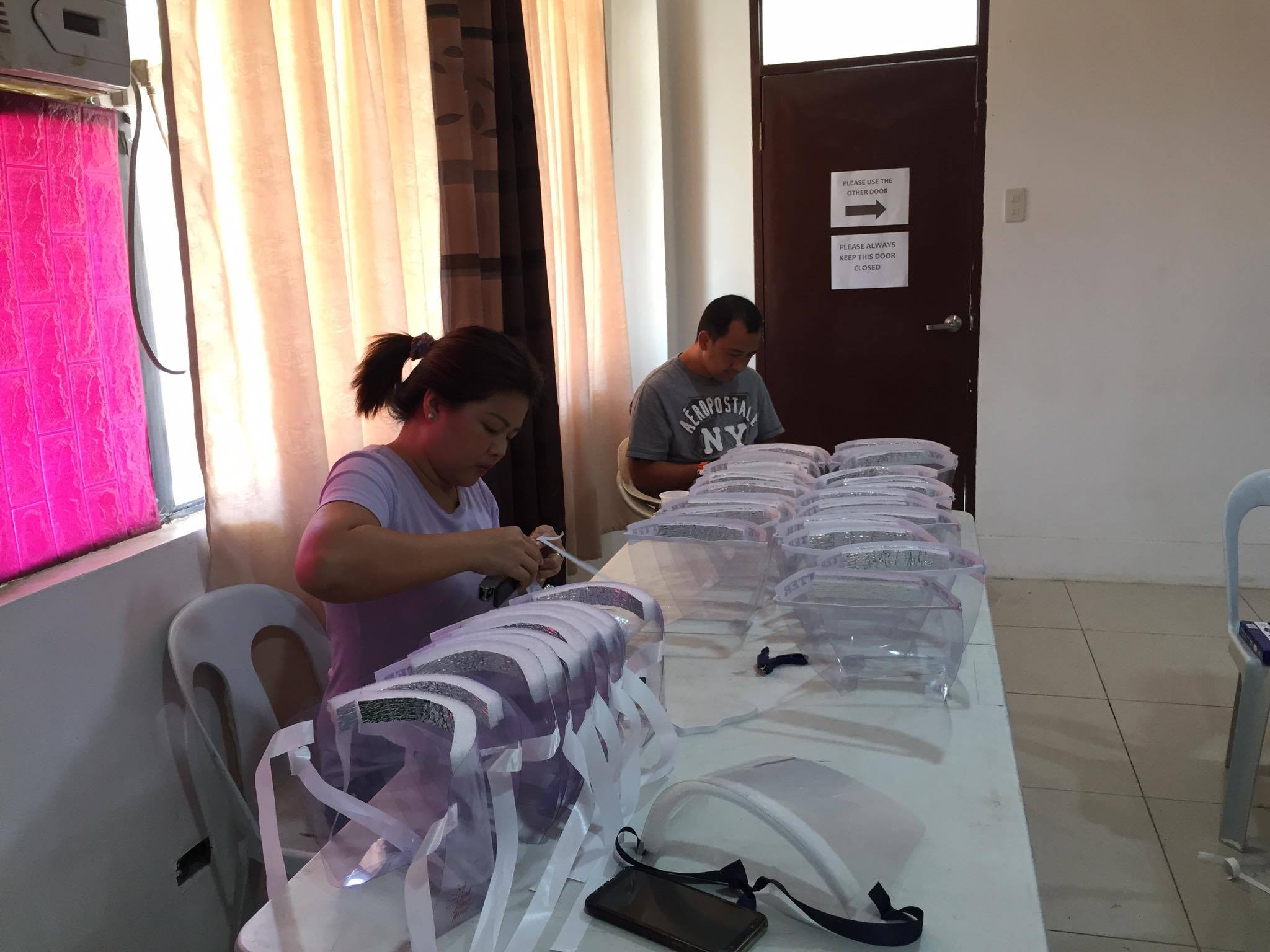 DILI pa matino kon kanus-a mahuman kining krisis nga dala sa coronavirus disease 2019 (COVID-19). Samtang nagkadugay, nagkataas usab ang demand sa face mask ug uban pang personal protective equipment (PPE) alang sa atong mga frontliners. Apan, tungod kay dili basta-basta makapalit sa face covers, adunay inisyatibo si Gov. Bambi Emano.
Pinaagi ni Provincial Early Childhood Care and Development Officer Maryden "Lilay" Ocot ug Provincial Youth and Development Officer Allyn Penalosa, gi-mobilize ni Gov. Emano ang mga empleyado sa kapitolyo isip volunteers nga maghimo og face shield aron ma-donate ngadto sa atong mga frontliners.
Kini ang do-it-yourself (DIY) face shield nga gama gamit ang mga materyales sama sa acetate plastic cover nga baga og transparent; double sided tape, duck tape, push pins, foams nga adunay usa ka pulgada nga gibag-on; garters, gunting ug blade.
"This is an answer to the call of our several health care providers or frontliners nga naay kakulangon sa improvised PPEs. So, Gov. Bambi Emano, ni mando sa mga volunteers for possible nga makatabang. Ang pwersa sa kapitolyo probinsyal wala nag duha-duha sa pagtabang aron ma provide kining protective equipment sama sa facial shield. This is our way of showing them that the Provincial government employees truly care, because our frontliners truly matters. And, to our frontliners, 'we care you matter'," segun pa ni Ms. Ocot.
Ang kabatan-onan sa Misamis Oriental, pinaagi ni Ms. Penalosa, una nang naghimo sa susamang inisyatiba nga gisuportahan usab sa gobernador.