DR. CALINGASAN, SALUDO SA PAGSALIG NI GOV. EMANO
Posted: June 22, 2020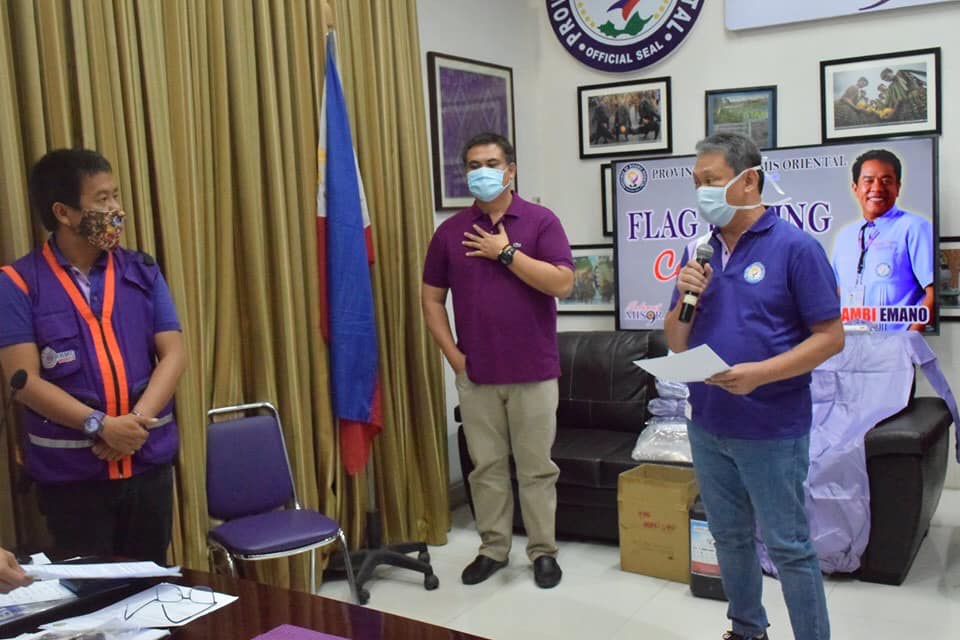 SALUDO si Dr. Jerie Calingasan sa dakong pagsalig ni Gobernador Bambi Emano kaniya ug sa tanang doctor sa Misamis Oriental ning pakigbatok sa posibleng pagkatap sa corona virus disease 2019 sa lalawigan.
"The doctors of the 8 Misamis Oriental Provincial Hospital, the municipal health officers, the 2 city health officers, I would say thank you so much, Governor Bambi Emano. We admire you as a great leader, from the bottom of our hearts, thank you for believing, thank you for trusting us to the fullest," sulti pa ni Dr. Calingasan, kinsa maoy Provincial Task Force for COVID-19 chairperson.
Matud pa ni Dr. Calingasan, sulod sa lima 5 ka bulan nga pakigbugno batok sa makamatay nga sakit, daghang pagsulay, pagsaway ug pagpangdaut sa ilang paningkamot. Apan, dili matud pa kini hinungdan aron ma-diskurahe sila, inay nahimo kining hagit aron sila maningkamot nga magpadayong luwas sa COVID-19 puy-an ang Misamis Oriental.