GOB. BAMBI GIDAYEG NI PD BHAGWANI
Posted: August 6, 2018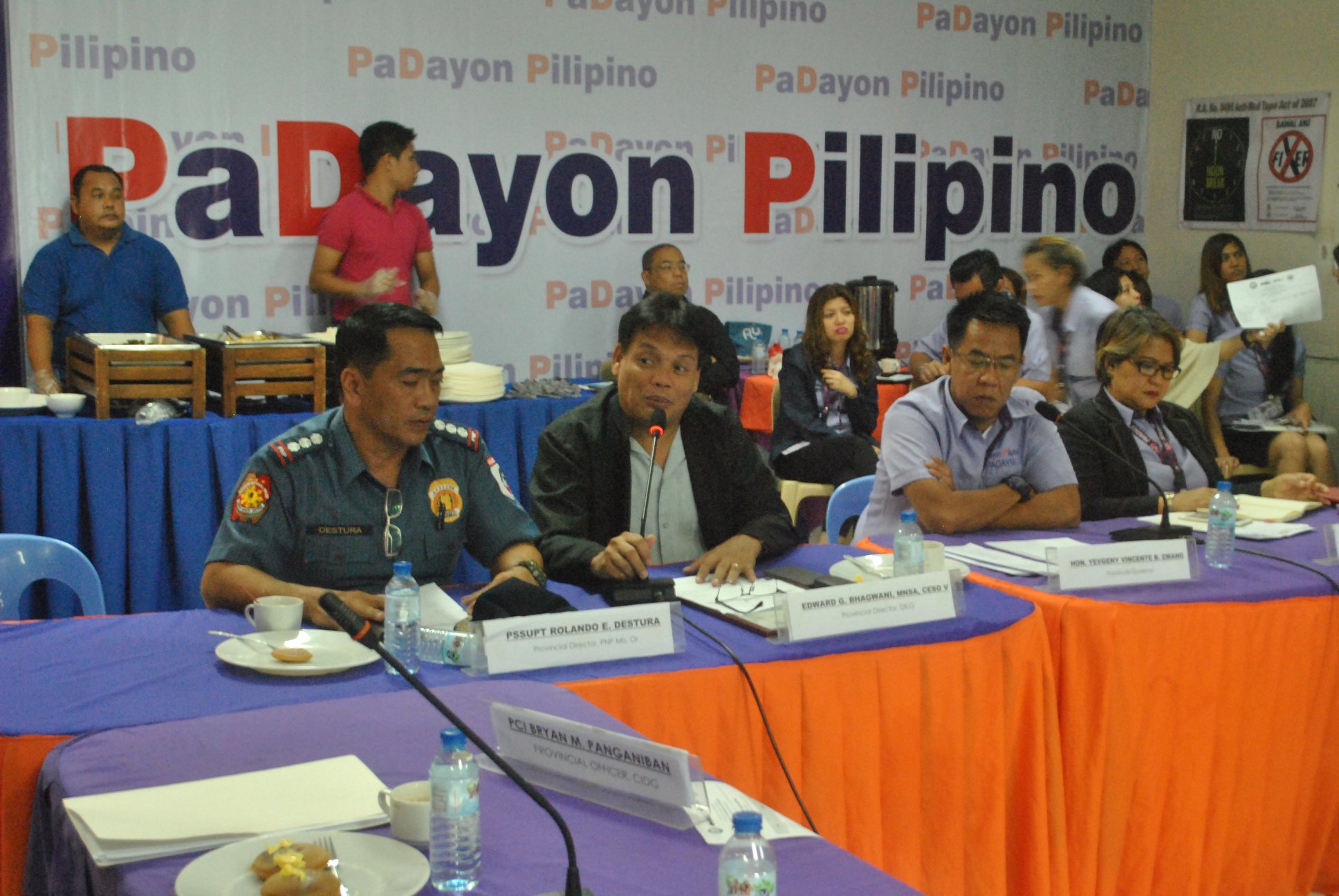 [et_pb_section admin_label="section"][et_pb_row admin_label="row"][et_pb_column type="4_4″][et_pb_text admin_label="Text" background_layout="light" text_orientation="left" use_border_color="off" border_color="#ffffff" border_style="solid"]
GIDAYEG ni DILG-Misamis Oriental Provincial Director Edward Bhagwani si Gobernador Bambi Emano tungod sa nindot nga batasan niini sa dili pagpili sa bulok sa pulitika kinsa man ang moduol kaniya ug kon kinsa kadtong angayan niining pahalipayan.
Ang maong pagdayeg giluwatan ni Bhagwani atol sa gipahigayong pagtunol sa pahalipay ug ganti niadtong best Katarungang Pambarangay Lupong Tagapamayapa sa tibuok lalawigan, Lunes, Hulyo 23, 2018 sa Provincial Training Center sa kapitolyo.
Matud ni Bhagwani, mapasalamaton kini sa padayon nga pakigtambayayong sa administrasyon ni Gobernador Bambi sa ilang buhatan hilabina panahon sa paghatag pasidungog ug pahalipay sa mga kabaranggayan.
Ang mga mananaug sa Lupong Tagapamayapa Incentives and Awards (LTIA) gikan sa tulo ka kategorya nakadawat ug plake ug cash awards gikan sa pangagamhanang lokal sa Misamis Oriental nga wala mahitabo dinhi sa lalawigan sukad nga sukad.
Si Kap. Elpedia P. Lumamba sa Brgy. Aromahon, Laguindingan, kinsa duha na ka tuig nahimong mananaug isip 2nd placer sa Katarungang Pambarangay Lupong Tagapamayapa Incentives and Awards (LTIA) nagpaabot ug pasalamat ngadto kang Gobernador Emano sa iyang paghatag ug pasidungog sa mga Lupon, kinsa ang kasamtangang administrasyon lamang karong panahona ang naghatag kanila sa hibug-aton.
[/et_pb_text][/et_pb_column][/et_pb_row][/et_pb_section]