Gob. Bambi, mipadangat sa iyang pahalipay sa bag-ong House Speaker
Posted: July 24, 2019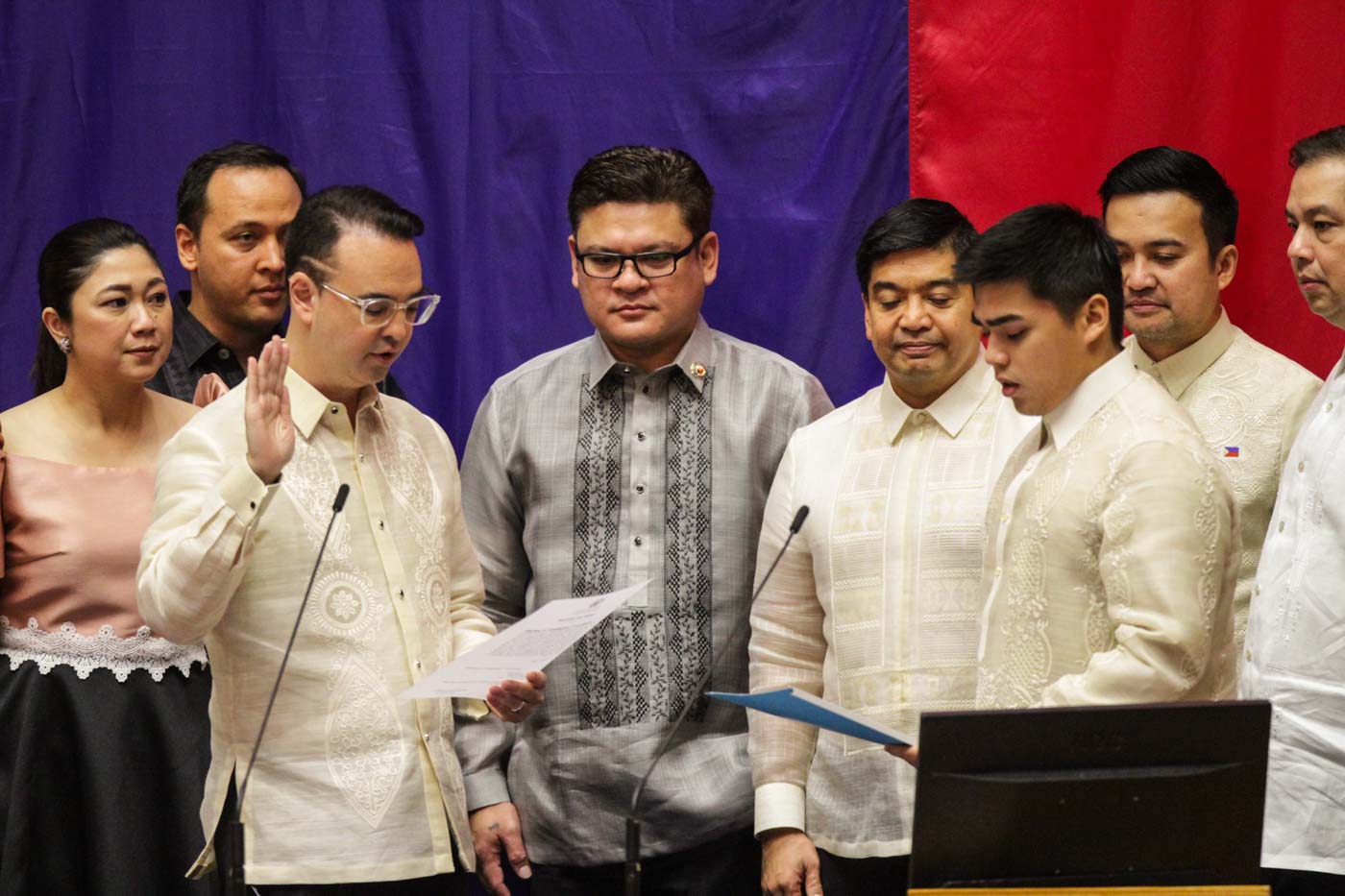 MIPADANGAT sa iyang pahalipay si Gobernador Bambi Emano ngadto kang Taguig City Cong. Allan Peter Cayetano human kini mapili isip bag-ong House Speaker sa 18th Congress, kaganina sa buntag, Hulyo 22, 2019, pila lang ka oras una pa ang ika-upat nga State of the Nation Address ni Pres. Rodrigo Duterte didto sa hawanan sa Kongreso sa kaulohan. Makabubuhong nga 266 botos ang nakuha niini aron mahimong pinakataas nga opisyal sa House of Representatives.
Wala mapugngan sa gobernador ang pagpadangat sa iyang congratulatory messages kang Speaker Cayetano tungod sa kalipay niini nga ang iyang giilang igsuon nahatagan sa kahigayonan nga mangulo sa tanang kongresista sa tibuok nasud sa tanan nilang laraw alang sa pagpalapad sa serbisyong pangkatilingbanon ngadto sa bagang duot sa katawhan.
Daku'g pagsalig si Gobernador Bambi ngadto kang Speaker Cayetano, hilabina aduna kini kasing-kasing alang sa kabus nga maoy angay hataga'g hibug-aton sa pagpangalagad-publiko. Dakung pabor ang gobernador sa bag-ong House Speaker tungod kay ligdong, matarong ug walay bisan unsang isyu nga malabay si bisan kinsa ngadto kang Cayetano.
Nahimo usab nga kongresista kaniadto si Gobernador Emano sulod sa duha ka termino kon unom ka tuig, una pa kini nahimong amahan sa lalawigan sa Misamis Oriental niadtong tuig 2013.
Naila sa kadaghanan si Gob. Bambi Emano ug Speaker Cayetano isip suod nga higala, nga halos susama na sa managsuon ang ilang tratar sa isa'g usa, susama sa iyang igsuon nga si Senator-elect Pia Cayetano, ang mga lider nga susama sa panlantaw sa gobernador nga dili mosugot malupigan ang mga kabus.
Image Sourch: https://www.rappler.com/nation/235956-alan-peter-cayetano-election-house-speaker