GOB. BAMBI, NANGAYO'G PASENSIYA SA PUBLIKO SA WALA MASABTI SA MEDIA NGA ISYU
Posted: February 7, 2020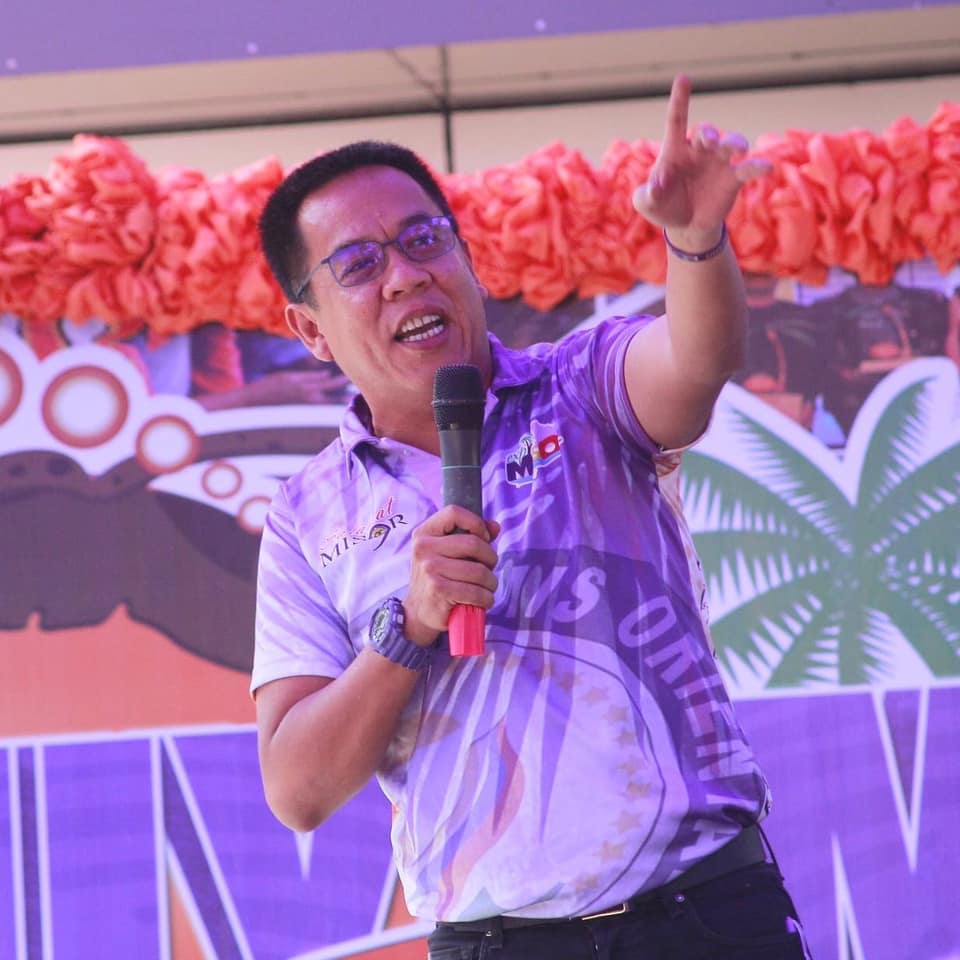 KUNG ordinaryo ka lang nga tawo unya dili man lang gani magpakabana sa kon unsay kamatuoran sa matag isyu nga imong madunggan, sigurado lakip ka sa listahan sa ilarunon. Apan, dili kini ang buot ni Gobernador Bambi Emano mahitabo dinhi sa Misamis Oriental ug Cagayan de Oro. Gusto niining punto-por-punto masabtan ang matag hisgotanan sa atong palibot.
Nunot niini, si Gobernador Emano na lang intawon ang nangayo'g pasensiya sa publiko sa ilang nadunggan sa kahanginan ug nabasaan sa mantalaan nga sayop ug wala kaayo masabti sa mga tigbalita nga mga isyu. Gani, nagamit pa kini sa pulitikanhong katuyoan kon atakeng pulitikanhon batok sa amahan sa lalawigan.
Niadtong Lunes, Enero 27, 2020, atol sa pagpakayab sa nasudnong bandila sa kapitolyo, si Gobernador Emano nagkanayon: "Kung inyong namatikdan these past few months, mga last quarter of 2019, and even when I started 2020, wala na kaayo ko mutumpang sa mga issue ug batikos sa akong mga kaatbang kay para sa ako gawas nga usik sa panahon, gawas nga walay kamatuoran, kapuyan ko sigi storya balik-balik nga mura tag bata."
Dugang niini: "…ang importante sa akoa sukad sa tuig 2013 sa akong pagpungko gobernador nakita sa katawhan giunsa nato sila pagserbisyo, giunsa nato pagserbisyo kauban sila, ug giunsa nato paggasto ang buwis sa katawhan."
"Mao na nga kung inyong namatikdan, mangayo ko pasaylo sa miyembro sa prensa nga di na kaayo ko gapa-interview, tungod kay if magpa-interview maglabay-labay storya, pasa-pasa storya, makausik na lang sa atong panahon."
Apan lahi ang pagsabot sa pipila ka miyembro sa prensa, hilabina mga komentarista sa radyo, dayon pataka na lang og komento apan wala diay nakasabot sa ilang gihisgotan. Gani, daw mora'g mao nay pinakadautan si Gobernador Emano sa tibuok kalibotan og ang ilang mga amo nga kaatbang sa pulitika sa gobernador maoy pinaka-limpyo ug buotan sa tibuok kalibotan.
"Bisan unsaon nako'g tumpang sa ila, di man g'yud sila muundang. Akong tubag ana mura gyud gyapon nag punuan sa mangga kung asa tong pinakahinog nga unod mao mam gyud tong labayon, mao nang nahitabo sa ato bun-og kaayo ta sige'g labay."
Kaniadto ug karon, daw nahisama si Gobernador Bambi Emano sa "manggang hinog" nga tungod sa kalumoy ug lami kaunon, sige og labayon hangtud nga mahulog. Hinuon, dili nato mabasol ang iyang mga kaatbang sa pulitika nga ma-insecure sa mga nahimo sa gobernador samtang kini anaa sa pamunuan, hangtud nga gigamit na lang ang media aron siya dauton.