GOOD GOVERNANCE
Posted: March 13, 2018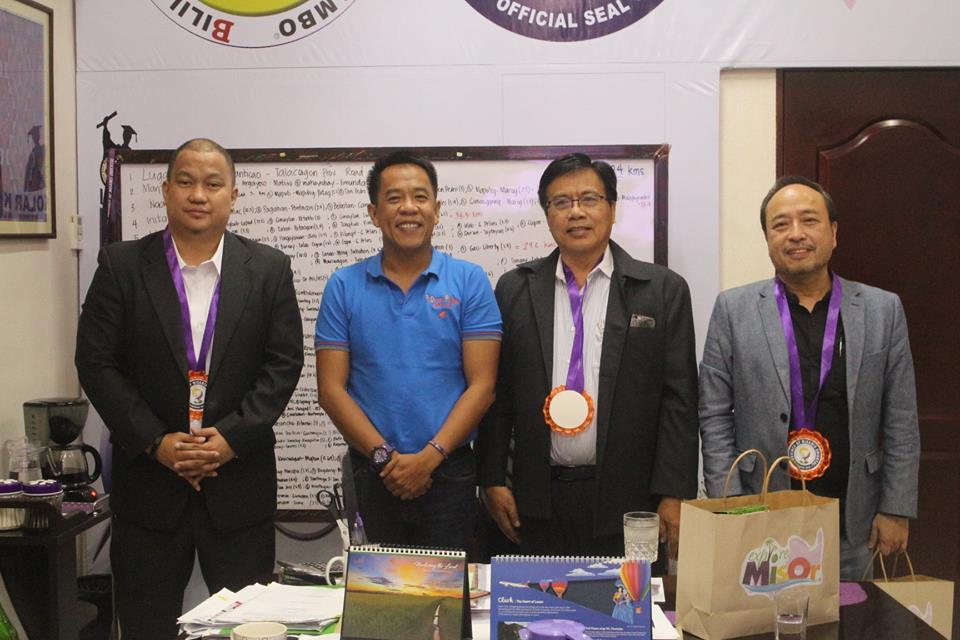 [et_pb_section admin_label="section"][et_pb_row admin_label="row"][et_pb_column type="4_4″][et_pb_gallery admin_label="Gallery" fullwidth="off" show_title_and_caption="off" show_pagination="on" background_layout="light" auto="off" hover_overlay_color="rgba(255,255,255,0.9)" caption_all_caps="off" use_border_color="off" border_color="#ffffff" border_style="solid" posts_number="3″ gallery_ids="1464″]
[/et_pb_gallery][et_pb_text admin_label="Text" background_layout="light" text_orientation="left" use_border_color="off" border_color="#ffffff" border_style="solid"]
Governor Bambi Emano poses with Presidential Commission on Good Governance (PCGG) Acting Chairman Mr. Reynold Munsayac, together with PCGG Commissioners Mr. John Agbayani and Mr. Rey E. Bulay during the group's visit and courtesy call at the Office of the Governor, Monday, March 12, 2018.
The group was amazed of Governor Emano's transparency programs in the Provincial Government as his foundation for good governance which boosts business investments in Misamis Oriental by gaining the trust of the investors.
The group was even astounded by the best practices of the Emano administration particularly in the implementation of various programs and projects in the villages more specifically the Barangay BAMBI (Bililhon Ang Matag Baryuhanon Ipalambo) activities and Priority Infrastructure Projects, among others.
In their conversation, Governor Emano proudly announces that Misamis Oriental is very ripe for industrial investments and tourism developments due to its huge lands, sufficient electricity, clean potable water, rich in natural resources and positive-thinking people.
"I take pride on the fact that for more than 20 years of my public service, not a single case was ever filed against me and my administration as a result of being transparent in all my actions and decisions," Governor Emano told the PCGG representatives during its casual conversation.
Together with the group are Mr. Tito L. Oria Jr., Chief of Staff; Mr. Francis B. Joves, Acting Secretary, PCGG; and Atty. Abdussabor B. Sawadjaan Jr., IRC General Manager.
[/et_pb_text][/et_pb_column][/et_pb_row][/et_pb_section]