GOV. BAMBI EMANO ENDOWED GAWAD PALM AWARD By Danny Virtudazo Obsioma Jr.
Posted: January 11, 2022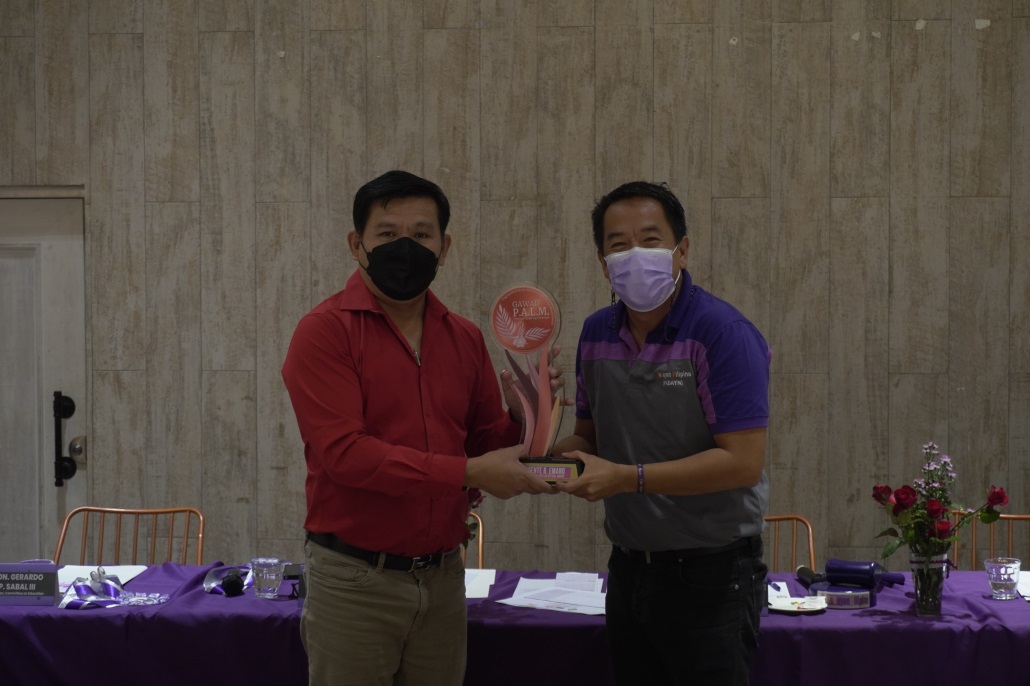 GOVERNOR Bambi Emano is conferred the Gawad Pagsasabuhay sa Adhikain ng Lahing Misamisnon or Gawad PALM Division Araw ng Parangal and the Bagani Certificate during the year-end assessment of the Local School Board (LSB) Misamis Oriental held recently in Cagayan de Oro.
Misamis Oriental Schools Division Superintendent Jonathan dela Peña handed over the Gawad PALM Award to Governor Emano in recognition to his relentless effort in uplifting the lives of the Misamisnons by providing various support including huge financial aid to the education sector.
The Bagani Certificate, on the other hand, is given to Governor Emano for his bravery and unconditional love to the Misamisnons, sacrificing his personal gains in exchange to the peoples' welfare.
Dela Peña said Governor Emano is becoming the source of inspiration to the education sector in Misamis Oriental, especially the teachers, parents and their children.