GOV. EMANO VOWS PROJECTS COMPLETION BEFORE HIS TERM ENDS BY: REJIANN AMMOR R. MAYGAY
Posted: February 9, 2022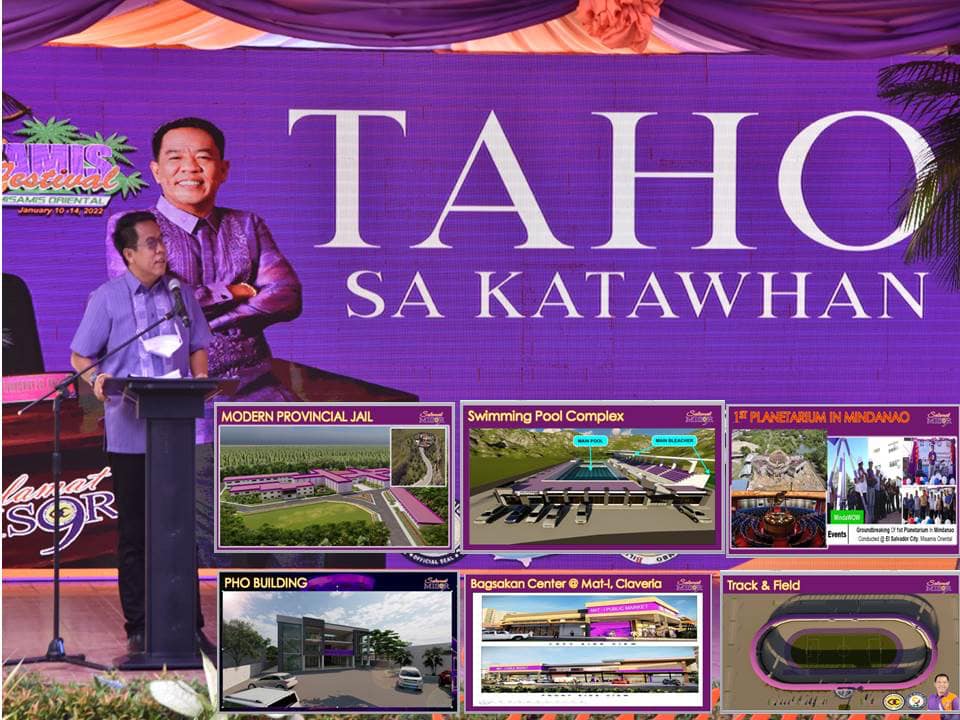 GOVERNOR Bambi Emano has vowed to finish all his projects before he steps down from office in July 1, 2022.
Governor Emano meant infrastructure projects, tourist sites and the sports facilities in different towns and cities of the province. To date, he only has 141 days before his third and last term ends.
This specifically includes the P60-million Bagsakan Center in Mat-i, Claveria; Planetarium in El Salvador City; Olympic-sized swimming pool in Naawan; track-and-field oval in Naawan and Balingasag towns; and the almost half-way construction of the new Misamis Oriental Provincial Jail and Rehabilitation Center (MOPJ) in Initao.
Also, the construction of the Provincial Health Office at its old siteWala sad kalimti sa amahan sa lalawigan ang katukoran sa bag-ong PHO building sa umalabot. "In the next 171 days, we will finish the Bagsakan in Mat-i Claveria. Hopefully in the 171 days, the only Planetarium in Mindanao will be done by DOST. PHO is burnt to the ground, in 171 days we will have a new PHO building.
"We will have a rubberized Olympic-sized track oval in the municipality of Balingasag. We will host the first-ever national competition in our Olympic-sized swimming pool in the municipality of Naawan. We will transfer all our prisoners to the modern brand-new Provincial Jail in the municipality of Initao," Gov. Bambi confidently told crowd during his State of the Province Address dubbed "Taho Nato sa Katawhan" at the Capitol recently.
Governor Emano also reported unparalleled accomplishments during his nine-year stint that were not achieved by previous administrations in the Capitol 20 years ago.