IATF SHOULD NOT BE HEADED BY A POLITICIAN BUT SOMEBODY TECHNICAL
Posted: July 2, 2020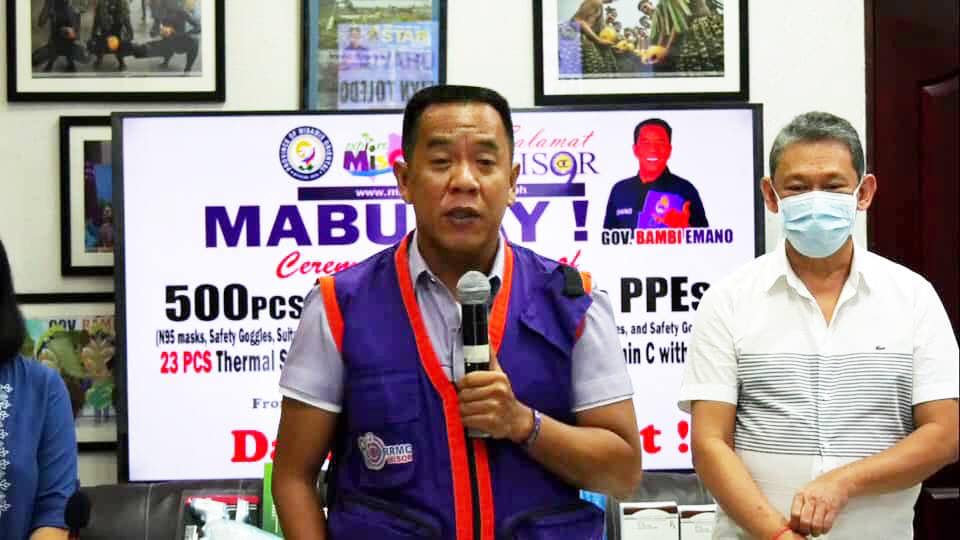 GIPAABOT ni Governor Bambi Emano nga kung aduna man pinakamaayo nga desisyon nga iyang nahimo niining pagpakigbatok sa Corona Virus Disease (Covid-19) kini mao ang desisyon nga dili mahimong chairman sa Misamis Oriental Provincial Task Force for Covid 19 apan itugyan kini nga pagdumala ngadto sa adunay igong kapasidad nga mao si Dr. Jerie Calingasan kinsa Head sa Provincial Health Office (PHO).
Matud ni Gov Bambi nga dili angayan ang usa ka politiko mohupot sa maong posisyon gumikan kay ang usa ka doktor lamang ang adunay kapasidad niini.
"People asking why I am not heading the Provincial inter-Agency Task Force (IATF), very simple, the IATF should not be headed by a politician rather somebody technical so he will be able to decide properly and he will be able to decide to objectively," pasabot ni Governor Bambi.
Gibutyag niini nga sa pag-umol sa IATF sa lalawigan iyang gipili ang angayan niini nga mao si Dr. Jerie Calingasan ug pinakamaayo nga desisyon gumikan kay sa pagpanguli sa mga Locally stranded individual (LSI) ug mga Returning Overseas Filipino (ROF) kini pa ang panahon nga nasudlan og positibo sa Covid 19 ang lalawigan.
"That's why when I created my task force in MisOr, I choose Doc Jerie and I called him chief and it was right until LSI and ROFs were allowed to come home to the province that's the time that we have positive and during those time when Cief Jerie was heading the Task Force with the PHO's and all the Municipal Mayor we had zero case of Covid and we only had Covid when the LSI return," matud ni Gov. Bambi.