Misamisnon, mi-aray na; MisOr Cares mobalik ra?
Posted: September 3, 2019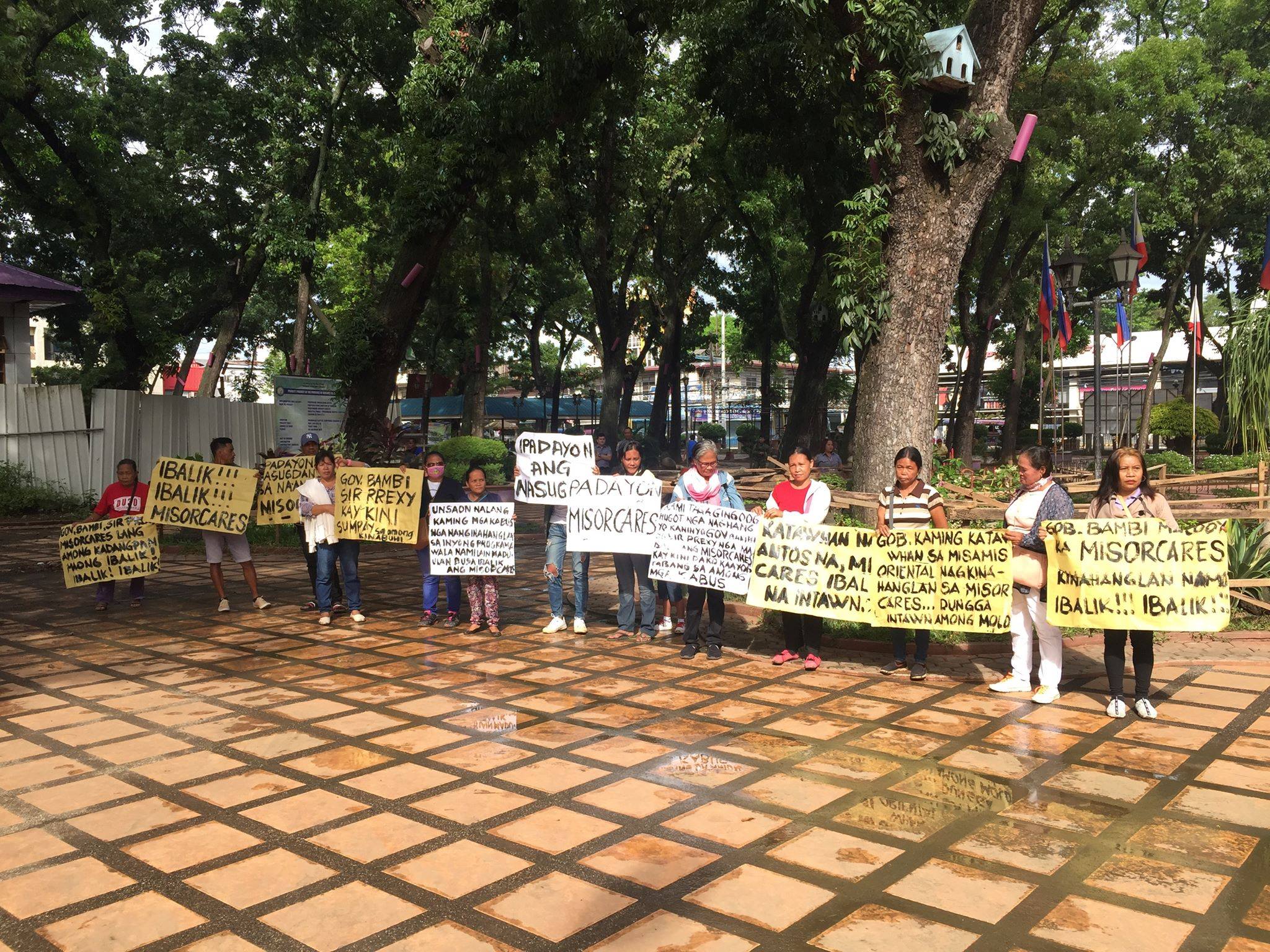 NASABTAN ni Gobernador Bambi Emano ang kaguol ug kahingawa karon sa katawhan sa lalawigan sa Misamis Oriental human temporaryong gi-suspenso ang Misamis Oriental Care System (MISORCARES). Dili gayud diay tiaw ang dili maayong resulta sa pagbatikos niini nga programa ug pagsulay sa mga kaatbang sa pulitika sa PaDayon Pilipino nga kini masiradhan sa dayon.
Gani, atol sa sinemanang pagpakayab sa nasudnong bandila niadtong Septembre 2, 2019, pipila ka kabus nga molupyo sa Misamis Oriental midagsang sa kapitolyo bitbit ang placard nga nagtangag: "Ibalik! Ibalik! MISORCARES! Mao rana among kadangpan!"
"I understand nga lisod sa pipila nga na suspend for the meantime ang MisOr cares nga gitawag og ayo sa uban nga MisOr Kill," matud ni Gobernador Emano sa iyang pakigpulong sa mga empleyado sa nasangpit nga okasyon.
Pasabot pa sa gobernador, natukod lamang ang MISORCARES tungod sa utang sa Philhealth nga P243 milyones nga gibilin kaniya sa milabay nga administrasyon ni Oscar Moreno.
Dugang pasabot ni Gobernador Bambi nga ilang gitun-an pag-ayo ang pagpabalik sa MisOr Cares nga dili makapareha sa Universal Health Care Law (UHCL) ni Presidente Duterte, tungod kay mas dako ang pundo sa nasyunal.
"Dili lang mabalaka kay kita man ang pilot province sa UHCL. It has two sides. I think because people came to realize, nga we all need Misor cares very badly because I know that they want Misorcares. How I wish I'll be able to give it to them right now, but I can't for now," paniguro sa amahan sa MISORCARES, ang programa sa maayong panglawas nga halad sa katawhang kabus nga kaniadto napihig intawon sa milabay nga namunuan.
Gawas nga naghanyo si Gobernador Bambi Emano sa dugang lugway nga pagsabot sa katawhan kabahin sa pagpabalik sa MISORCARES, naghangyo usab kini sa kongresista sa Segundo distrito, bise gobernador, mga board members, mga mayores ug kapitanes nga kontra sa pagpatuman sa MISORCARES, nga sila pud unta motabang sa kabus, bisan tuod humana ang piliay.