MisOr, Top 2 sa Regional Collection Efficiency
Posted: August 19, 2019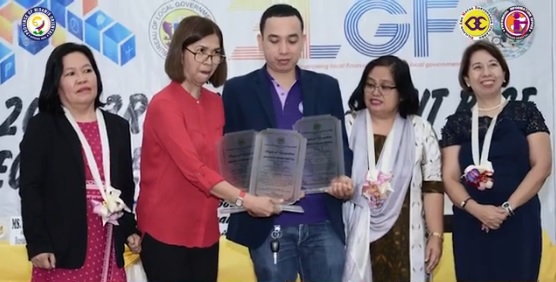 "The momentum keeps going."
Kini ang pulong nga angayang itanyag alang sa nagpungasi nga mga ganti o pag-ila sa lalawigan sa Misamis Oriental sukad pa man sa pagpungko ni Gob. Bambi Emano niadtong tuig 2013. Ug kini nga mga pulong nagpabiling usa ka kamatuoran tungod sa padayon nga katarong ug kaligdong sa pagpamunuan sa kasamtangang gobernador.
Hilabina ug ang hisgutanan mahitungod sa pinansyal nga bahin,siguradong ang padulngan sa pangkinatibuk-ang kalambuan lamang sama niining pagpamatuod nga bag-ong Plaques of Recognition nga gidawat duyog sa 2019 3rd Quarter Joint Bureau of Local Government Finance (BLGF) Regional Association of Treasurers & Assessors (RegATA) Region 10 Conference, niadtong Agosto 13, ning tuig.