MISS SCUBA PHILIPPINES 2017
Posted: October 12, 2017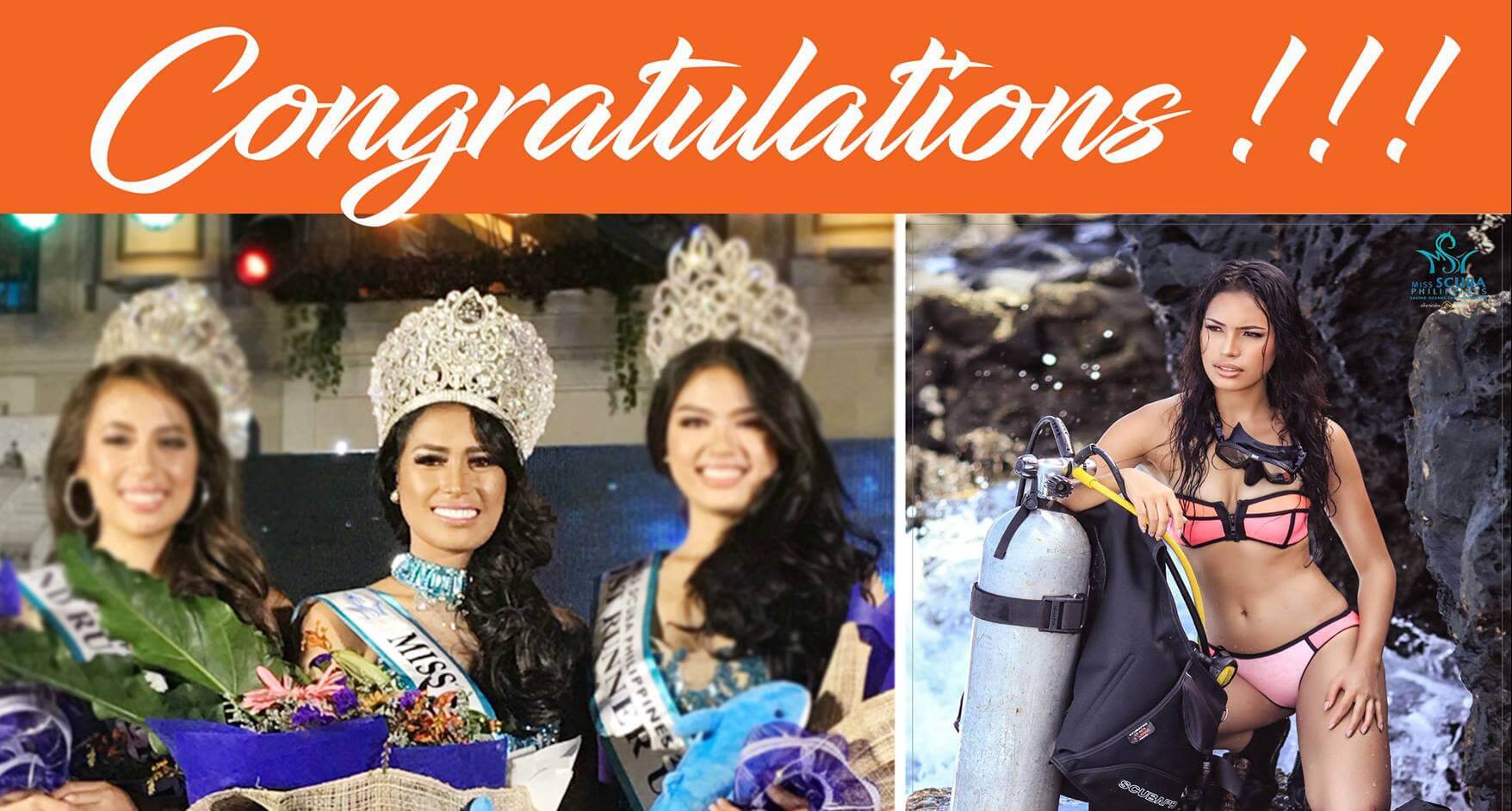 [et_pb_section admin_label="section"][et_pb_row admin_label="row"][et_pb_column type="4_4″][et_pb_gallery admin_label="Gallery" fullwidth="off" show_title_and_caption="off" show_pagination="on" background_layout="light" auto="off" hover_overlay_color="rgba(255,255,255,0.9)" caption_all_caps="off" use_border_color="off" border_color="#ffffff" border_style="solid" posts_number="3″ gallery_ids="899″]
[/et_pb_gallery][et_pb_text admin_label="Text" background_layout="light" text_orientation="left" use_border_color="off" border_color="#ffffff" border_style="solid"]
The Provincial Government & the people of Misamis Oriental lead by Gov. Bambi Emano, CONGRATULATE…
MS. SHERLYN LEGASPI DOLORIEL for winning the crown as MISS SCUBA PHILIPPINES 2017 and the country's representative to Miss Scuba International 2017 in Kota Kinabalu, Malaysia next month. A certified Diver and a "fighter for the Ocean", she defeated fourteen other girls on the way to victory.
Thank you for bringing pride and honor to the province.
TAKE PRIDE MISAMISNONS!!!
[/et_pb_text][/et_pb_column][/et_pb_row][/et_pb_section]