PAGKA-RESPONSABLE SA KAUGALINGON SIKRETO ARUN DI MATAKDAN SA COVID-19
Posted: June 24, 2020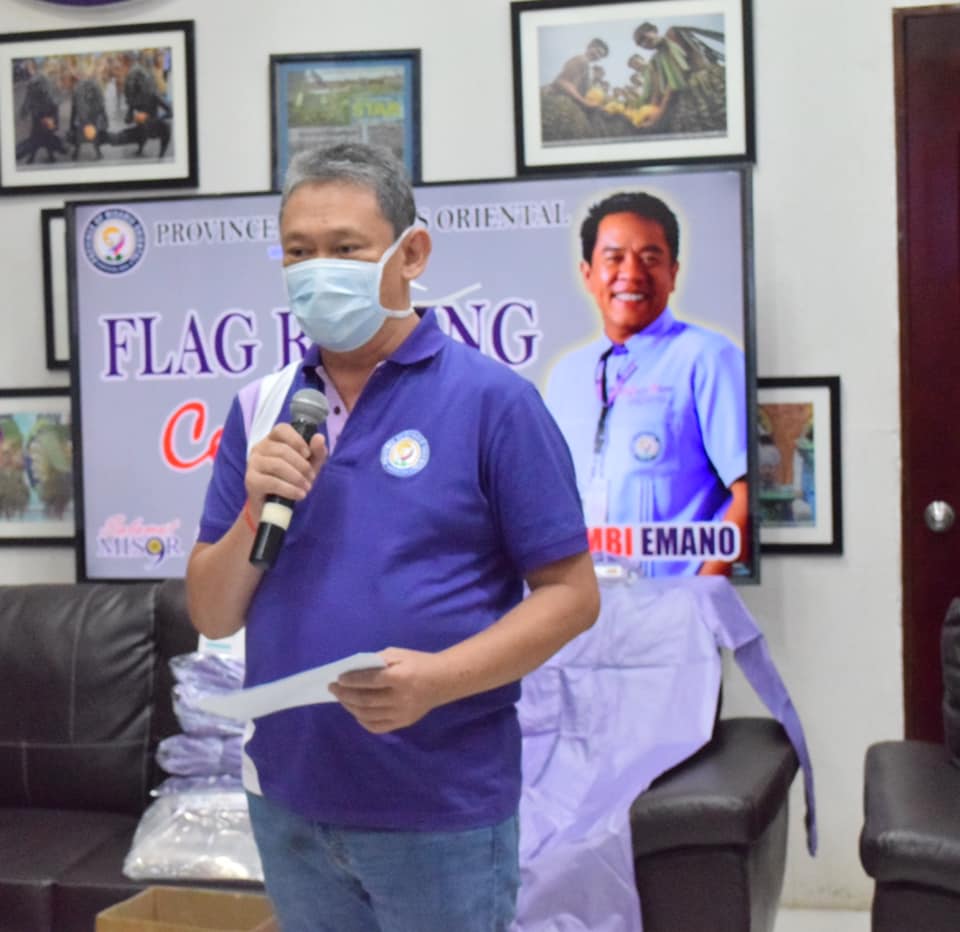 KUNG sa pagsugod sa pandemya sa coronavirus disease 2019 nahimong frontliners ang health workers, pulis, tanod, doctors ug nurses, karon sila na ang lantawon isip "last line of defense," samtang sugdan na nato sa atong kaugalingon nga kita na karon ang frontliners batok sa COVID-19.
Kini ang mensahe ni Provincial Task Force for COVID-19 chairperson Dr. Jerie Calingasan sa mga empleyado sa kapitolyo lakip si Gov. Bambi Emano atol sa ika-12 nga virtual flag-raising ceremony. Matud ni Dr. Calingasan, ang pagka-responsable sa atong kaugalingon maoy sikreto aron nga dili matakdan sa makamatay nga sakit.
"We, the health workers are no longer your frontliners, we are your last liners of defense. You, my fellow people, are the frontliners now. The war has shifted to the community and it is up to you to win being in the frontline. You are now responsible on protecting yourself, family, community, and our country, the Philippines. Lifted restrictions does not mean carelessness and that life is back to normal. To all of you who is listening to me today, BE responsible. BE More, BE safe," sulti pa sa doktor.