PROVINCIAL AVIAN INFLUENZA TASK FORCE GI-ACTIVATE NI GOV. EMANO
Posted: March 24, 2020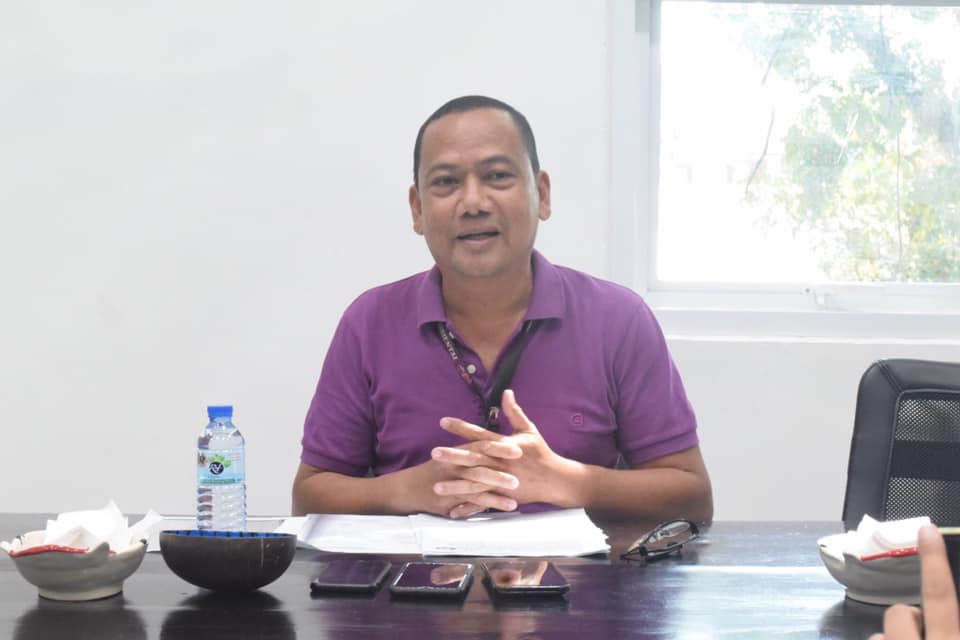 Laing hulga sa panglawas sa publiko nga mao ang Avian Influenza kun mas nailang "bird flu" ang hugot karon nga gibantayan sa lalawigan sa Misamis Oriental. Karon pa lang, nangandam na ang kapitolyo probinsiyal sa posibleng epekto niini sa higayong makasulod kini sa lalawigan. Maoy hinungdan gitukod sa gobernador ang Provincial Avian Influenza Task Force niadto lamang Lunes, Marso 16, 2020.
Ang task force langkoban ni Gov. Emano isip chairman, kauban ang Provincial Veterinary Office (PVet), Philippine National Police (PNP), ug Department of Agriculture (DA) nga nakig-alayon sa Department of Health (DOH), National Meat Inspection Commission (NMIC), Department of Environment and Natural Resources (DENR), Department of Interior and Local Government (DILG) ug Office of Civil Defense (OCD).
Segun pa ni Dr. Efren Viloria, ang PVet assistant head sa Misamis Oriental, dunay nagkalain-laing tahas ang mga miyembro sa nasangpit nga task force, susama sa rapid action team, surveillance, monitoring, quarantine, vaccination ug census team.
Butyag ni Dr. Viloria, walay tugtan nga makalusot sa probinsya nga mga itlog sa pugo, balut, ug bisan unsang matang sa langgam gawas kung kini dunay gihuptang tukmang dokumento kun permit gikan sa veterinary office.
Ang viral infection nga makuha sa tawo gikan niining pamilya sa langgam delikado, pinaagi sa close contact sama sa paghawid kanila o kaha kon matagakan sa ilang hugaw.
Busa awhag ni Dr. Viloria sa publiko nga likayan una nga malambigit sa bisan unsang matang sa langgam niinig panahuna aron malikay sa maong virus. Gi-rekomendar usab sa doktor nga ipalayo ang binuhing manok, pato, itik, ganza ug baboy sa nasangpit nga mga hayop.
Niya pa, mas delikado ang bird flu kompara sa coronavirus.
Pagkakaron hugtanong gimonitor sa task force ang mga gitawag ug "wetlands" kun basa nga mga lugar sa Misamis Oriental nga posibleng tapukan sa mga migratory birds gikan sa luzon, Siberia ug China. Gilangkuban kini sa Baybay Alubijid, Taytay sa El Salvador, Barra sa Opol, Pangasihan sa Gingoog ug Santa Cruz sa Magsaysay.