PROVINCIAL TASK FORCE 120 DAYS NA NGA NAKIGBATOK SA COVID 19
Posted: May 21, 2020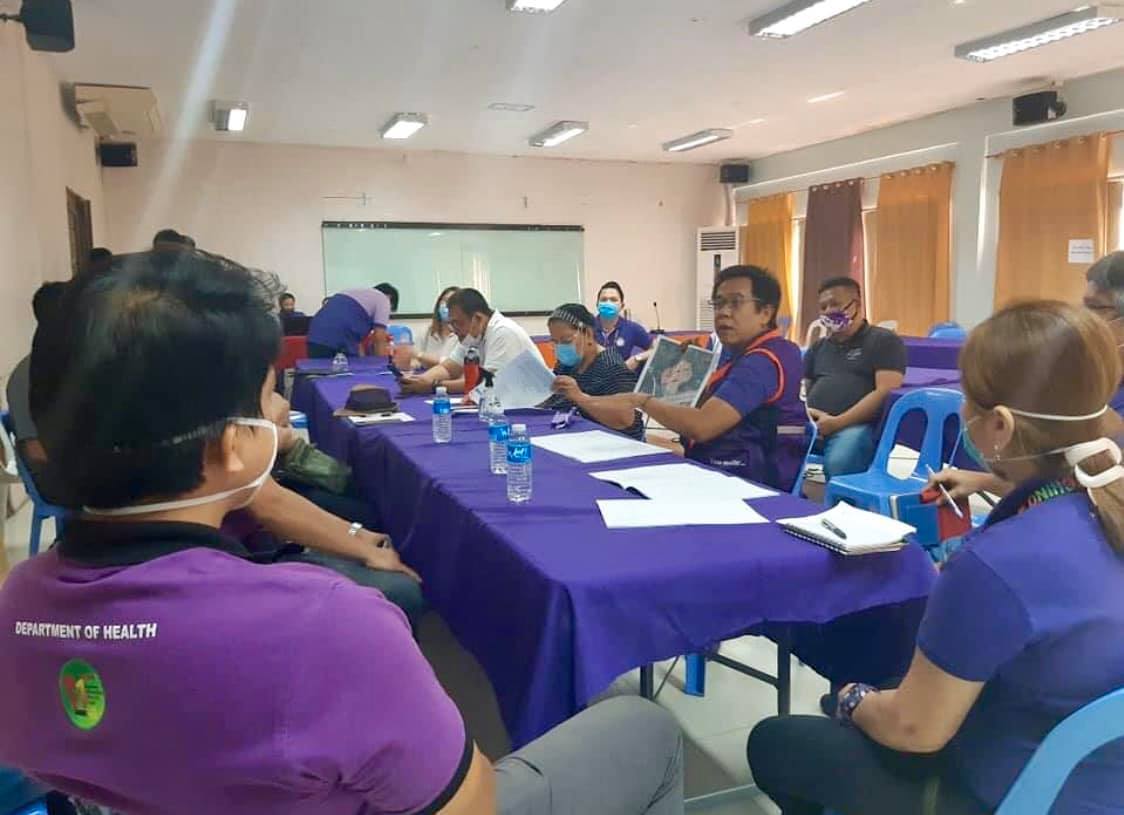 MOABOT na ngadto sa 120 diyas ang pakigbatok sa Misamis Oriental Provincial Task Force niining makapatay nga Corona Virus Disease (Coviv-19).
Matud ni Governor Bambi Emano dili tiaw ang paningkamot, pagbinayloay og mga maayong huna-huna sulod niini nga task force mahiusa lang ang kaayuhan ug kaluwasan nga mapaabot alang ngadto sa katawhan sa lalawigan.
Gidayeg ni Governor Bambi ang kaisog, kaistrikto sa pagpangulo sa chairman sa task force nga si Dr. Jerie Calingasan hinungdan iyang gaabayan ug gasuportahan kanunay ang mga desisyon niini kay sayod ang amahan sa lalawigan nga alang gyod sa lalawigan ang gilantaw niini.
"It has been 120 days sukad sa pakigbatok ni Dr. Jerie Calingasan uban sa PHO because we started working against corona virus very very early we started January 15. Enero 15 pa nakig-away na ang lalawigan sa MisOr sa corona virus," matud ni Gov Bambi.
Saysenta kapin sab ka adlaw nga nagpirma si Gov Bambi og state of calamity aron makalihok ang mga opisyales ug kabarangayan sa ilang pundo ug plastar nga makapangandam. Wala sab gikaulaw niini nga labing unang probinsya nga mideklarar sa state of calamity.
"Sa entiro sa Pilipinas dili nato ikaulaw kita ang pinakaunang probinsya nga nagdeklarar og state of calamity. I believed that that is the main reason why until today our mayor's because of their health guidelines and had been cautious we still have zero case sa corona virus," matud ni Gov Bambi.
Bisan paman hugak ang seguridad sa pakigbatok niini sa silingan nga siyudad nihangyo si Governor Bambi sa katawhan sa lalawigan nga magbinantayon ug padayon sa pagsubay sa mga health guidelines.
"While we are working 24 hours 7 days a week, while we are spending money protecting our people but some cities didn't even work do not even tried to protect people and I join Dr. Jerie in the challenges they are facing right now where some people do not even understand what Dr. Jerie doing is actually helping their hand and protecting them," matud ni Gov Bambi.