RAPID DIAGNOSTIC KITS, GIANDAM NA SA MISOR
Posted: May 21, 2020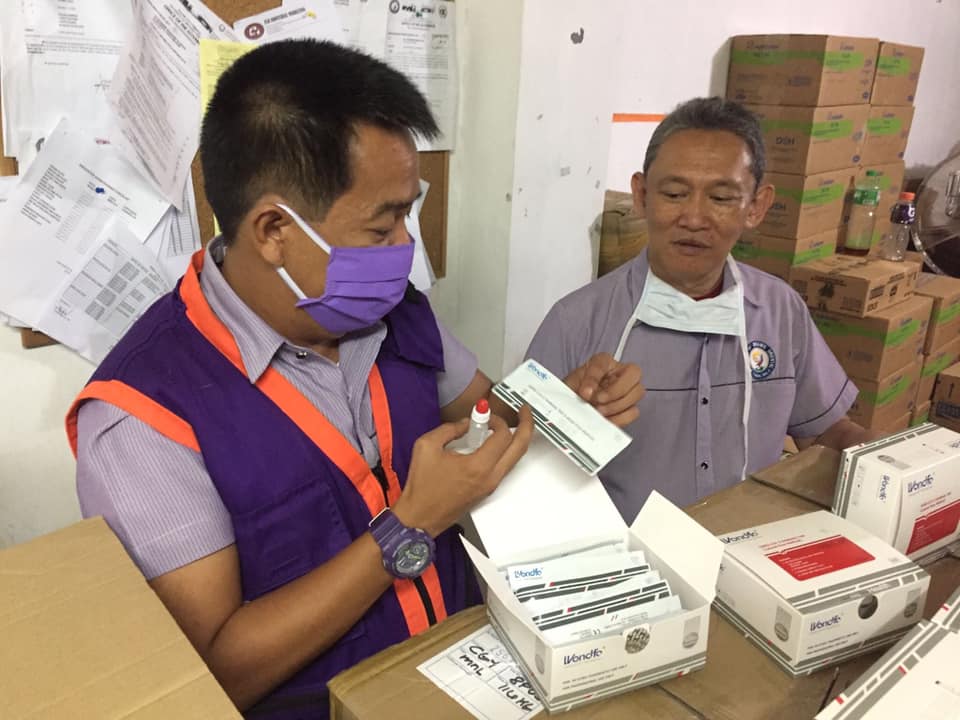 BISAN paman ug covid-free pa ang kahimtang sa lalawigan sa Misamis Oriental, apan nanigurado gihapon si Gob. Bambi Emano ug Dr. Jerie Calingasan nga preparado ang probinsya sa maong katalagman.
Mas mapadali na karon ang pagsuta kong positibo o negatibo ba sa covid-19 ang PUI kon Person Under Investigation tungod kay aduna nay 6,250 rapid diagnostic kits nga giandam ang probinsya alang sa publiko.
Aduna na usab target priorities ang PHO kung kinsa ang gikinahanglang unahon nga e test sa higayon nga mupahigayon ug mag mass testing ang lalawigan.
Sigon ni Dr. Jerie Calingasan ang chairman sa Provincial Task Force for covid-19 nga himuon kini sa hotspot areas nga adunay confirmed cases sa mga munisipyo ug syudad.
"kadto rang mild PUI's kadtong nag symptom na kadtong nag ILI (Influenza Like Illness) if dili nag clustering meaning 3-5 peple in 1 group nga nag ILI magsuspect na dayon ta mao ni sila ang unahon natug kuha, mga PUM's, mga elderly 60 above and those with comorbidities the highly risk pregnant mothers."
Lakip sa target priorities mao kadtong mga stranded nga indibidwal sa mga utlanan sa lalawigan, mga health workers ug tanang frontliners. Kinahanglan nga ireport dayon sa DOH kong aduna may mga sintomas aron makuhaan ug swab test.
Kaniadto, hulaton pa pila ka adlaw ug semana ang mga resulta sa mga PUI's sa swab test, apan karon tungod sa dakong pagpangandam sa probinsya, kinse minutos nalang ang paabuton sa pasyente ug mahibaluan na ang resulta.