RESPONSIBLE PARENTHOOD & REPRODUCTIVE HEALTH ACT, HINGUSGAN SA KAPITOLYO
Posted: July 24, 2019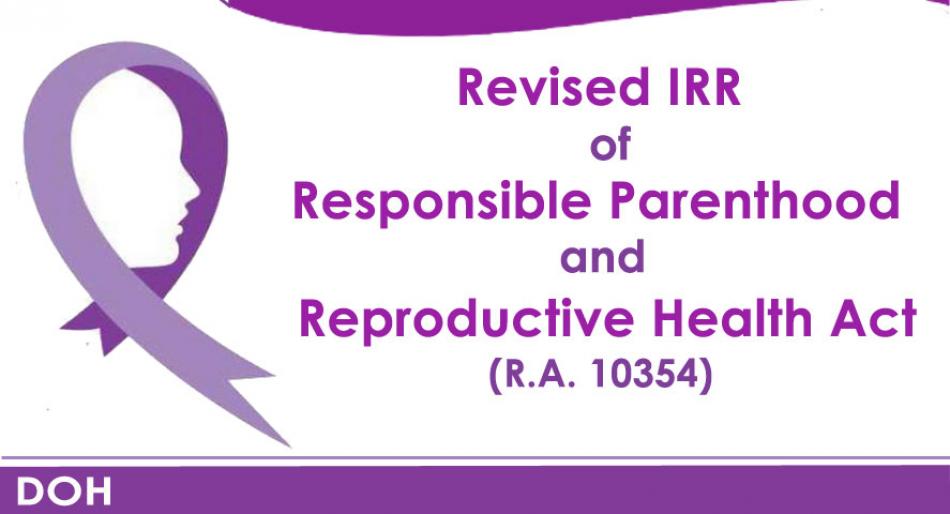 SUBAY sa mandato ni Gobernador Bambi Emano kabahin na sa panglawas, gipahigayon niadtong Hulyo 12, 2019 ang pinakaunang meeting sa Provincial Implementation Team (PIT) mahitungod sa hisgutanang RA 10354 kon Responsible Parenthood & Reproductive Health Act.
Kauban ang tanang Provincial Implementation Team (PIT) members nga sila ni Dr. Jerie P. Calingasan, Acting Provincial Health Officer; Mr. Andrew L. Gapuz, MLG, Provincial Population Officer; Mr. Jhunleymar A. Abella, RSW, OIC-PSWDO/GAD; Ms. Claudita P. Baliton, Provincial Budget Officer; Mr. Ronald Jame D. Violon, Acting Provincial Treasurer; Dr. Josefino S. Bascug, Acting PPDC; ug Mr. Florito G. Dugaduga, OIC-PIO, nagmalampuson ang maong kalihukan. Nakigduyog usab ang mga representante gikan sa PNP Misamis Oriental, Dept. Of Labor & Employment, Dept. of Interior & Local Government, Commission on Population & Development X, ug Dept. of Education Misamis Oriental isip mga katimbayayong sa pagpatuman sa mga programa kalabot na sa Responsible Parenthood ug Reproductive Health.
Gihisgutan sa maong panagtigom mahitungod na sa family planning, VAWC, mga stratehiya kalabot sa unsaon nga epektibo ang pag-implementar sa mga programang panlawas ug daghan pang uban, hilabina nga maka-luwas kini ug mga kinabuhi.
Isa sa nahimong speaker sa meeting ning higayona mao si Mr. Neil Aldrin G. Omega, ang Asst. Regional Director sa Commission on Population & Development Regional Office X, nga nagkanayon buot lamang nilang ipalanog ang responsible sexuality sa tanan, hilabina kabatan-onan.
Tumong usab niini nga komprehensibong plano mao ang makaadto sa mga lugar kung asa kaylap ang mga problemang angay masulbad. Usa sa gipunting mao ang kinahanglanon gyud kaayo nga quality family planning, kung asa inabagan sa mga Brgy. Health Workers mapatuman ug magmalampuson ang mga gibansay-bansay nga mga metodo ug unsaon nga ma-reach out ang mga pami-pamilya dinhi sa lalawigan.
Alang kang DILG MisOr Provincial Director Engr. Marisia C. Naybe kinahanglan uyamot ang suporta gikan sa tanang mayores ning maong kalihukan, aron mas magmalampuson ang ilang tinguha.
Nakasiguro usab si Mr. Gapuz kauban ang maong grupo nga pamaagi niini nga lakang karon sa pangagamhanang lokal, daku kayo kini'g tabang batok sa mga ginaatubang nga problema karong panahona nga laumang tubag aron sa pagkunhod sa Teenage Pregnancy ug kapobrehon.
Kung sa matang sa suporta ni Gob. Bambi Emano, dili gyud kini magmakuli sa pagtabang hilabina hisgutanan sa maayong panlawas alang sa mga Misamisnon ug bisan dinhi sa dakbayan sa Cagayan de Oro. Suportado gayud sa amahan sa lalawigan, Gob. Bambi Emano ang susamang kalihukan tungod kay damgo usab niya ang kaayuhan karon ug sa sumusunod nga mga henerasyon, hilabina dinhi sa lalawigan sa Misamis Oriental.