RESTRIKSYON SA PAGPASULOD SA KATAWHAN SA LALAWIGAN GIKLARO
Posted: April 23, 2020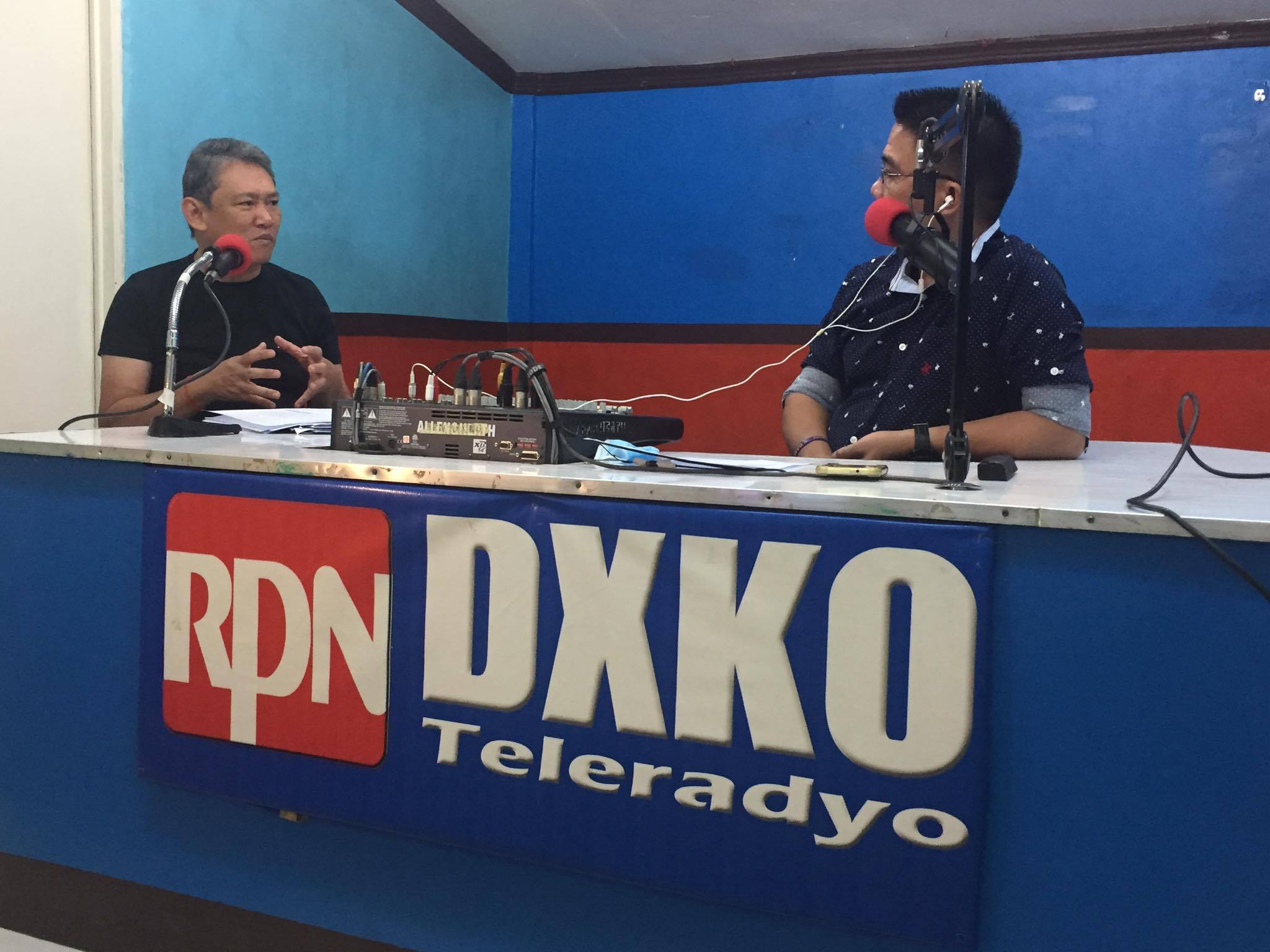 Atol sa programa nga Lambo Radyo Misamis Oriental dinapit nga bisita si Provincial Health Officer Dr. Jerie Calingasan.
Iyang giklaro ang restriksyon sa mga tao nga mosulod sa lalawigan karon nga deklarado na ang general community quarantine sa tibouk lalawigan.
Matud ni Doc Jerie nga pwede pa mosulod ang katawhan apan mosubay sa gabayan nga nakalatid sa executive order ni Gov Bambi.
Pagklaro niini nga kung lockdown wala na gyod mga tao nga pasudlon ug pagawason.
Basi sa kamandoan ni Gov Bambi ang mga tao nga mosulod sa lalawigan kung asa nagikan ug nagbiyahe ang gidid-an sa pagsulod sa probinsya gawas lamang kung nagdala og suplay sa pagkaon ug uban basic commodities, fuel, medisina, medical suplay, animal food, medical equipment, ug construction supplies.
Ang driver ug helper nga nagdeliver gidili sa pagkanaog ug human sa pagdiskarga sa suplay ang kinahanglan deretsong mobalik sa ilang lugar.
Alang sa mga food deliveries kinahanglan nga adunay sertipikasyon gikan sa barangay o munisipyo nga segurado ang tanan prudokto nga gikan sa probinsya ug PASS gikan sa Department of Agriculture alang sa mga traders aron sayon ang ilang delivery.
Pasudlon ang mga medical practitioner ug mga trabahante sa probinsya nga kinahanglan lamang magpakita og proof pagpamatoud nga sila trabahante sa health facility sa lalawigan.
Pasudlong sab ang mga lehitimo nga mga trabahante sa nagkadaiyang departamento, Bureau Office, ahensya, lakip ang LGU's ug Government Owned and Controlled Corporation.
Niadtong sa pribado nga kompanya kinahanglan limitado lamang sa mga trabahante niadtong mga establismento nga gahatag og nag unang panginahanglan sa katawhan sama sa merkado, grocery, convenience store, parmasya, hospitals, medical clinics, food preparation and delivery services, banko, money transfers services, power energy, water refilling stations, manufacturing and processing plants of food, beverages, medicine and hygiene products, telecommunication supplies ug funeral services ang kinahanglan bukas.
Ang mga National Government Officials ug empleyado, miyembro sa PNP, AFP, BFP, Medical practitioners ug force multipliers sama sa Barangay Tanod, PDRRMO, CDRMMO, MDRRMO, ug BDRRMO ug personahe nga nadeploy sa MisOr pagbatok sa Covid 19.
Niadtong mga namalik nga medical practitioners nga nagdala og pasyente gawas sa probinsya ug kung nagikan sa lugar nga adunay infection sa Covid 19 ang kinahanglan magpaubos og 14 ka adlaw nga kwarantinas.Ipasabot sab sa Chief of Hospital nga walay treatment sa nga available sa lalawigan ug kinahanglan kini og refferal letter ngadto sa destinasyon sa ospital niini.
Tanan nga pasahero sa mga publiko ug pribado nga mga sakyanan sakay ang residente o trabahante gawas sa lalawigan nga mamauli sa probinsya kinahanglan mopresentar og balido nga identification card o ID ug proof of employment.
Kung dili malikayan nga kaso kalabot sa panglawas, seguridad, komersyo ang kinahanglan nga mangayo og panugot gikan sa Provincial Health Officer apan kinahanglan magpaubos og medical protocols.
Ning maong kamandoan kung kinsa man ang mosupak niini ang pahamtangan og silot.