RUBBERIZED TRACK AND FIELD AND OVAL GITAKDANG ITUKOD SA LUNGSOD SA BALINGASAG
Posted: February 16, 2022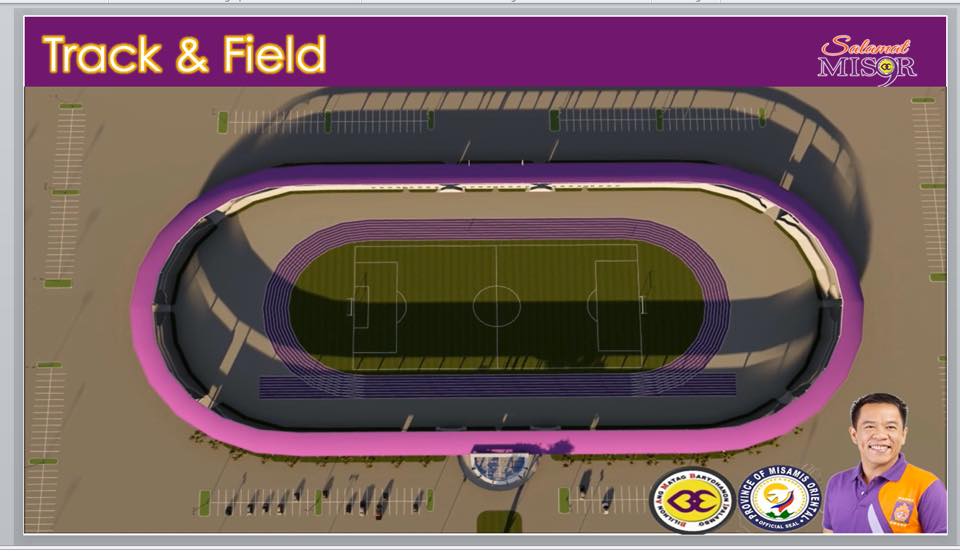 THE municipality of Balingasag will have its first-ever rubberized track and field oval in the coming months, as the Provincial Government of Misamis Oriental is set to build one to boost Governor Bambi Emano's sports programs in the province.
Governor Emano said with the construction of the project it is hoped that local athletes would have the chance to compete nationally and internationally.
The rubberized track and field oval will be developed inside the Balingasag Central School in Balingasag, Governor Emano said.
Governor Bambi said the Local School Board (LSB) will fund the project under its Special Education Fund (SEF) worth P90 million.
"Ang karon nga tuiga, naghatag pod si Gov ug usa ka standard nga oval nga track and field so kana siya ma-establisar diha sa Balingasag Central School so the estimated amount of P90, 000, 000," said MisOr PESO Head and concurrent LSB secretary Jerome Mundo.
Mundo said Governor Emano has been dreaming of a sophisticated sports facility in Balingasag to develop local athletes not only in sports events, but academically as well.
Balingasag, a town in the eastern part of Misamis Oriental, starts to progress economically and socially since 2013.
"Usa sa mga damgo ni Gov nga dili lang sa academic ang atong mga bata mo-excel. So, that's the reason why sa first district maghatag siya ug usa ka track and field nga oval nga rubberized para kana siya magamit sa mga bata in preparation sa kanang division meet, regional meet o sa palarong pambansa," Mundo explained.