SEGURIDAD SA MGA BOUNDARIES SA MISOR GIHANGYO NI EMANO SA KAPULISAN
Posted: February 21, 2020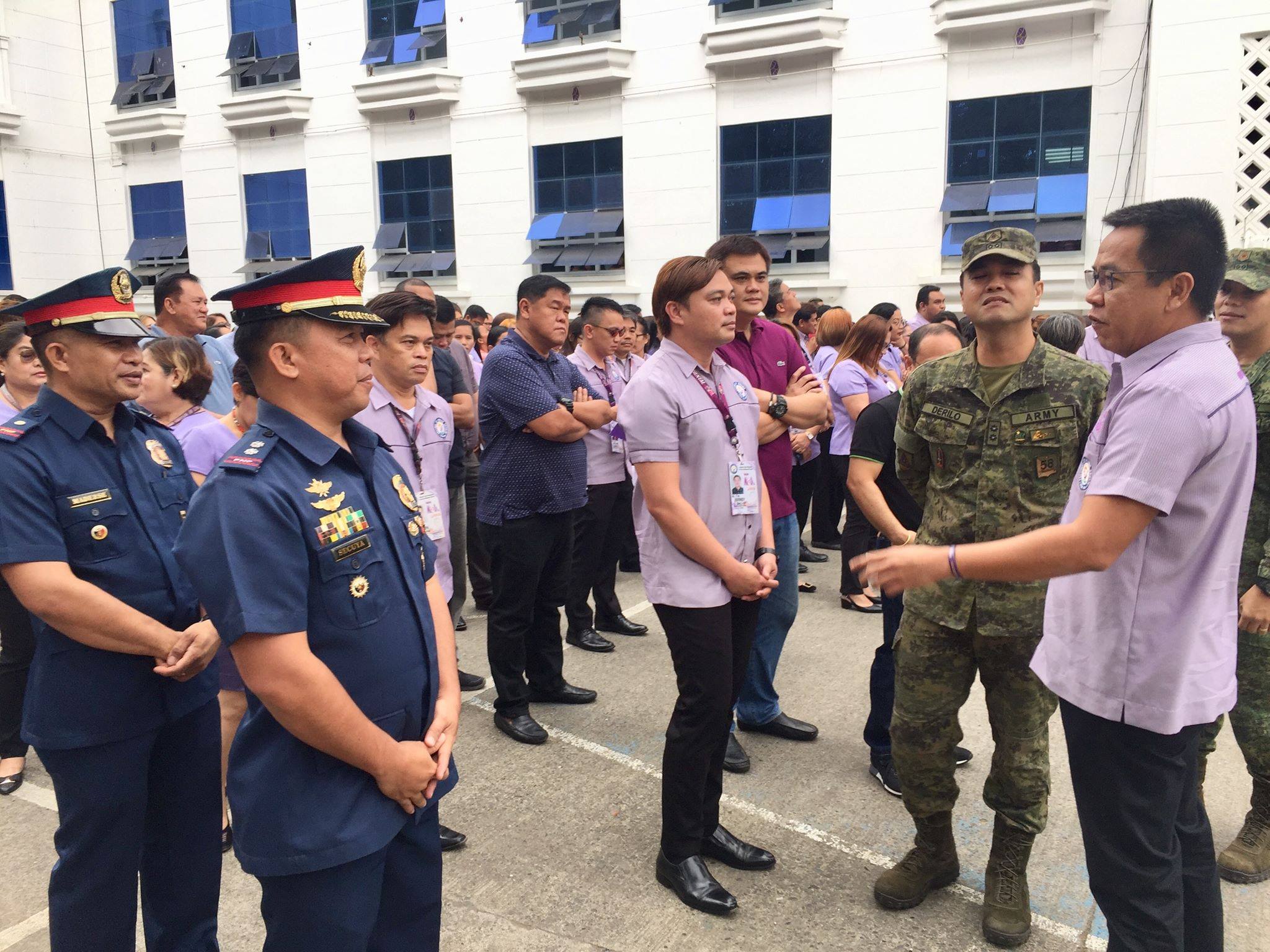 NAGHANGYO karon si Governor Bambi Emano ngadto sa kwerpo sa kapulisan labina naasign sa checkpoint sa quarantine area sa este ug weste nga bahin sa lalawigan nga pahugtan ang seguridad sa mga boundary sa Misamis Oriental.
Matud sa gobernador nga dako kaayo nga hulga sa lalawigan ang mga nagkadaiyang virus dili lang sa mga mananap nga African Swine Fever ug Bird Flu sa mga mananap samtang N-Corona Virus 2019 sa katawhan.
"I hope that you will be able to help us strenghten our boundaries in MisOr," hangyo sa Gobernador.
Gitunolan adlawng Lunes ni Governor Bambi Emano ug Provincial Veterinary Head Dr. Benjamin Resma ang kapulisan og meal allowance nga mokantidad og P324,000.00 alang sa unom ka bulan gumikan kini sila maoy nag bantay sa mga Quarantine Station aron di masudlan og sakit sa mananap ang lalawigan.
Pagdayeg ni Governor Bambi sa kapulisan labina sa hepe sa Lugait Police Station nga mao si Police Lt. Nilo Madarce ug Team leader sa Police Mobile Force nga si Police Lt. Col Ryan Mark Secuya
"One of the reason, I strongly believe that why African Swine Fever has not yet entered and I pray to God that it will not enter in Misamis Oriental because of what Col. Secuya and Lt. Madarce done in protecting our livestock," matud ni Gov Bambi ug malaumon mas hugot pa nga seguridad ang ihatag sa kapulisan.