SERBISYO NI DOC JERIE CALINGASAN WALA NAHUNONG
Posted: July 20, 2020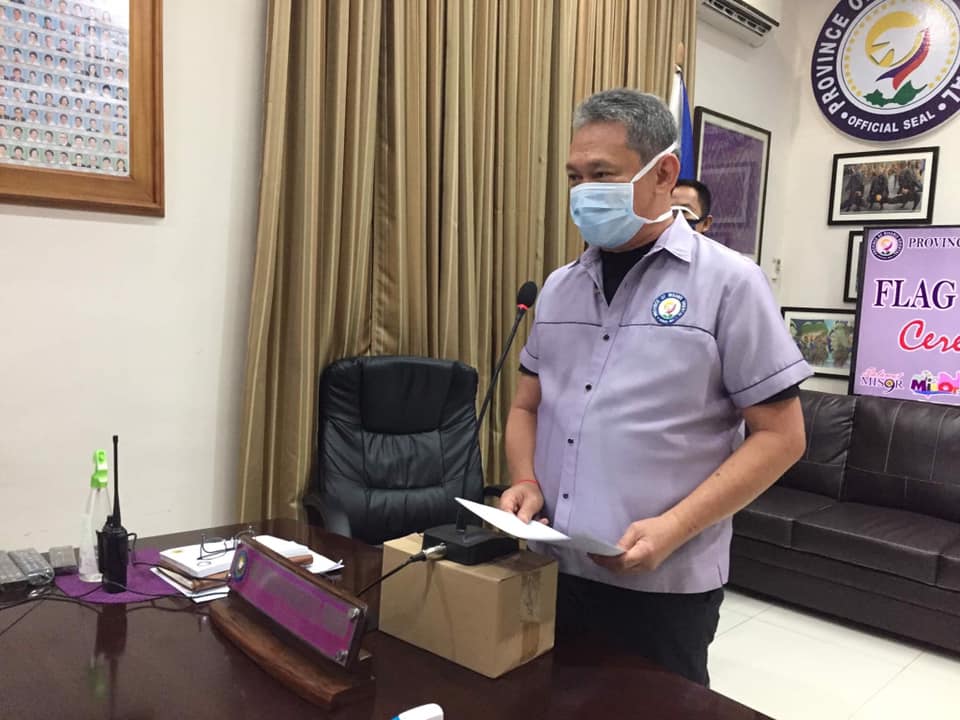 GIPAABOT ni Governor Bambi Emano nga bisan paman sa hagit nga giatubang sa kapitolyo probinsyal sulod sa napulo ka adlaw, ang liderato ni Dr. Jerie Calingasan isip Chairman sa Provincial Task Force for Covid-19 ang wala nahunong sa pagserbisyo aron pakigbatokan ang makamatay nga virus.
"The people of Misamis Oriental might think, would think that our Task Force chief never rest, our task force chief keeps on bringing the banner of health in the province of Misor together with PHO," matud ni Gov. Bambi.
Dugang niini nga walay pahulay ang cellphone ni Dr. Calingasan aron mag monitor sa sitwasyon sa kalungsoran bisan pa man sa giatubang nga hagit sa probinsya sa milabay nga mga adlaw.
"Now that our challenges are lifted or dissolved he maybe able to continue right away where he left of and maybe will be able to control the challenges that we were facing ahead I believe that from one challenge to the other we might be able to breathe makaginhawa ta," matud ni Governor Bambi.
Dugang sa amahan sa lalawigan nga magpadayon ang mga pagpaningkamot sa Task Force aron magpabilin nga luwas sa makamatay nga virus ang lalawigan.
"The way that encourage myself to continue going to continue fighting serving our people sometimes they say: what would kill you will make you stronger, ang dili makapatay sa imo makapahimo ug maoy makapalig-on kanimo and that this actually what had been and transpired in the province of Misamis Oriental," panapos sa gobernador.