SITG dunay 1 'person of interest' sa Zapanta case
Posted: August 6, 2018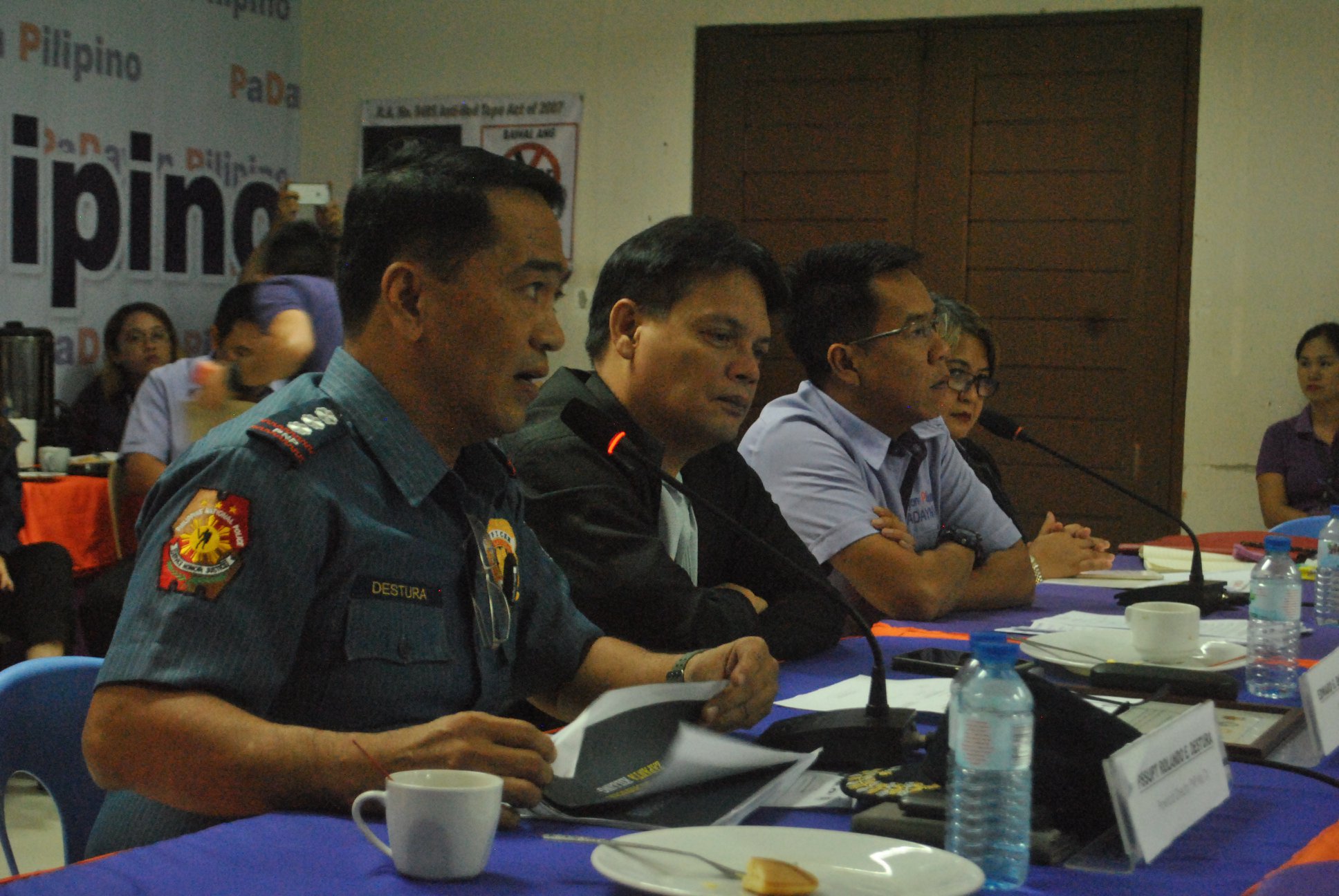 [et_pb_section admin_label="section"][et_pb_row admin_label="row"][et_pb_column type="4_4″][et_pb_text admin_label="Text" background_layout="light" text_orientation="left" use_border_color="off" border_color="#ffffff" border_style="solid"]
BISAN tuod nga wala pay hayag nga rason o motibo sa pagpatay kang Kap. Alfredo Zapanta, apan dunay usa ka tawo nga ilang gi-konsiderar isip "person of interest."
Pulitika ba o personal nga motibo, dili pa matumbok sa Special Investigation Task Group (SITG) Zapanta sa ilang imbestigasyon. Maayo na lang tungod kay dunay usa ka tawo nga ilang gitutukan karon nga posibleng makapatumaw o yabe sa pagsulbad sa maong kaso.
Panawagan na lamang ni Gobernador Bambi Emano ngadto sa SITG nga buhaton gayud nila ang tanan alang nga masilotan gayud kadtong adunay salaud sa kamatayon ni Kap. Zapanta.
Sa ilang gipahigayong panagtapok sa Provincial Peace and Order Council (PPOC) kagahapon, Lunes, Hulyo 23, gibutyag ni Gobernador Emano nga kauban man sa pulitika o dili kinahanglan buhaton ang tanan aron mabalhog sa bilanggoan ang mga suspetsado, ug nga dili niini gusto nga duna pay laing panghitabo susama sa pagluthang-patay kang Zapanta.
"…not for political reason, but we want the direction of the investigation to go where it should go. Partymate or not…to show also that this is not the kind of government in Misamis Oriental," matud ni Gobernador Bambi.
[/et_pb_text][/et_pb_column][/et_pb_row][/et_pb_section]