SK MISOR, GIILA SA NATIONAL LEVEL
Posted: May 21, 2020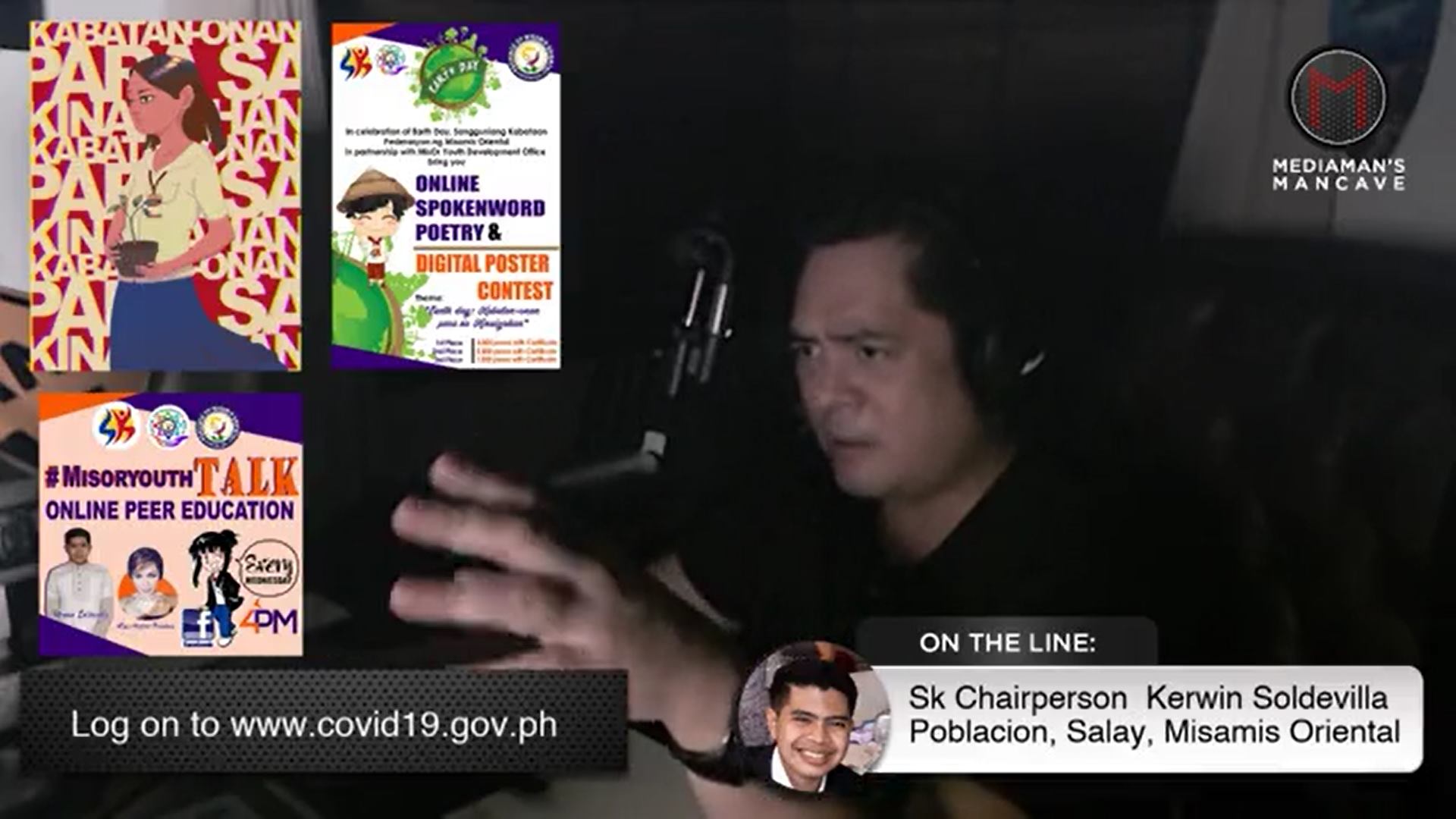 Dili basta-basta ang kalihukang gihimo karon sa Probinsya sa Misamis Oriental hilabina ang mga Sangguniang Kabataan nga hangtud karon aktibo pa gihapon bisan paman sa Hulga sa COVID-19.
Bisan si Presidential Communications and Operations Office Sec. Martin Andanar nakadayeg sa dakong kalambuan sa mga proyekto nga gihimo karon sa Sangguniang Kabataan sa MisOr ubos sa pagdumala ni Sk Federation President ug ex-officio Board Member Kerwin Jess Soldevilla ug Provincial Youth Development Office Head Ms. Allyn Penalosa.
"As your Cabinet officer for regional Development and security diha sa region 10 Proud kayko sa inyo sa inyong trabaho kamo mga Sk atleast you know im seeing these different projects from you guys, im trying to compare it with other SK's nationwide lahi inyong mga projects but then it is very comforting to know nga duna moy mga projects like this paintings, online Peer Education naa pamoy Spoken Word naa pamoy wrap challenge. These are iniative nga murag bag-o ba," sulti pa no Sec. Andanar.
Apan kining tanan dili basta-basta makab-ot king dili tungod sa hugot nga suporta ni Gobernador Bambi Emano nga nag-inisyatibo sa pagpalig-on sa kabatan-onan sa laawigan.
Mapasalamaton usab si BM Soldevilla ni Gov. Emano tungod sa dakong pagsalig nga gihatag kaniya.
Pinaagi sa giya ni Gobernador Bambi Emano dili imposible ug ikatingala nga maila ang Lalawigan sa Misamis Oriental lakip na ang mga Proyekto sa mga Kabatan-onan.