SONA NI PRES. DUTERTE, GIDAYEG NI GOB. BAMBI
Posted: July 24, 2019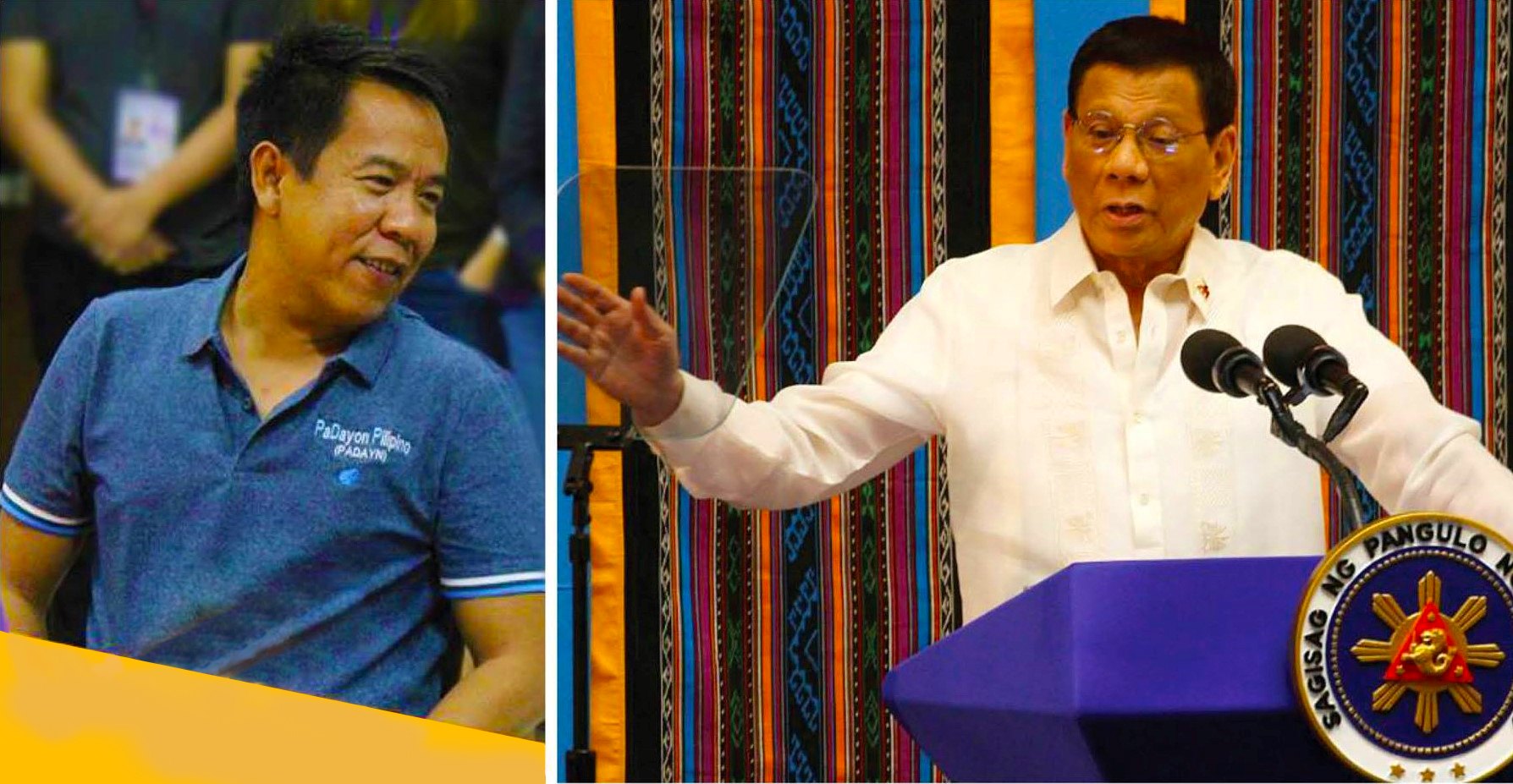 WALAY duda kon ngano nga hangtud karon, makabubuhong pa gihapon nga suporta ang naangkon ni Presidente Rodrigo R. Duterte gikan sa mga adunahan, dunay kaya, ug hangtud na sa pinaka-ordinaryong Pilipino sa kabukiran ug kadaplinan. Kini, tungod kay matud pa ni Gobernador Bambi Emano, walay nahikalimtang sektor ang pinaka-gamhanang lider sa nasud atol sa iyang ika-upat nga State of the Nation Address (SONA) sa hawanan sa kongreso, Hulyo 22, 2019, hilabina ang mga programa nga nagtumong sa pagpa-angat sa kahimtang sa kabus.
Gikalipay sa gobernador nga nalakbitan sa SONA ang mga benepisyo sa mag-uuma ug mangingisda, magtutudlo, magtutungha, nurses, gagmay'ng negosyante, ug uban pa. Bisan pa gani niadtong nabiktima sa nagkadaiyang krimen dala sa paggamit sa ilegal nga droga, nahataga'g hustisya ubos sa iyang pamunuan, human gipatuman ang massive kon all-out operation sa tigpatuman sa balaud batok sa paghitak sa ilegal nga droga.
Gidayeg usab ni Gobernador Bambi ang programa ni Presidente Duterte batok sa korapsiyon, hilabina ang pagpitol ug pagbilanggo niadtong nalambigit sa pagpangawkaw sa kwarta sa kaban sa katawhan. Hugot nga mibatok ang gobernador sa nagkadaiyang klase sa korapsiyon, hilabina kon ang malupigan ang kabus nga intawon mapihig na lang intawon sa mga programa ug proyekto.
Dinhi sa Misamis Oriental, tungod kay lakip sa programa ni Gobernador Bambi Emano ang transparensiya kon dayag nga pagpamunuan, taas-noo kining mo-atubang sa katawhan ug dili mahadlok o maulaw man lang nga manawagan nga likayan gayud ang pagpangawat sa bahandi nga gipanag-iyahan sa kabus nga maoy mas daku og gibayad nga bulohisan.