SPES SALARY, GI-RELEASE NA
Posted: July 24, 2019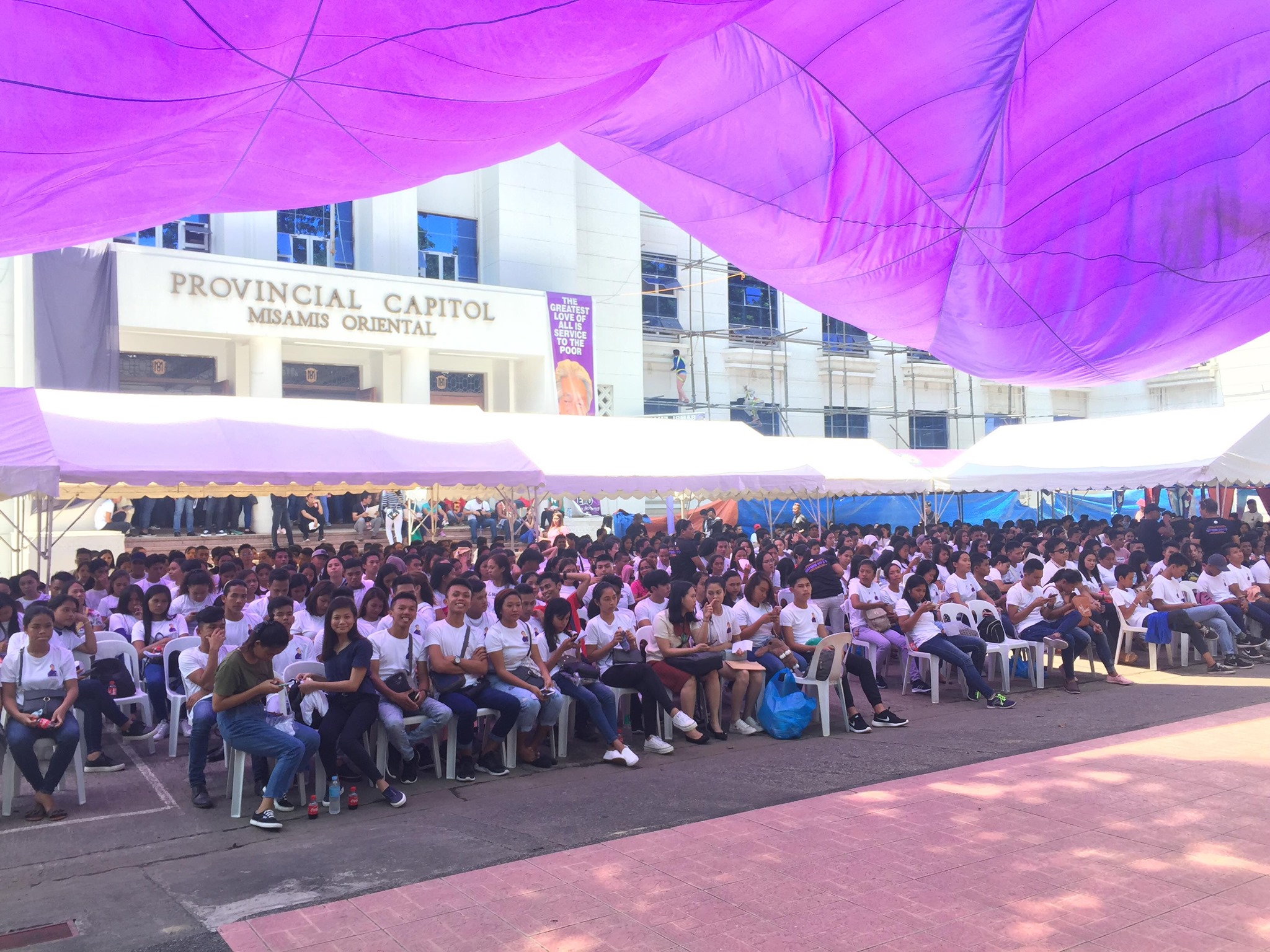 Nagsadya ang libuhan ka mga batan-on sa lalawigan sa Misamis Oriental ug dakbayan sa Cagayan de Oro duyog sa kasadya sa Culminating Activity sa Special Program for the Employment of Students (SPES). Ug, ang gikahinaman ug gihulatan sa tanang benepisaryo sa nasangpit nga programa, mao ang pag-apod apod sa ilang mga suhulan nga gipahigayon sa hawanan sa Kapitolyo, niadtong Hulyo 19, 2019.
Mikabat sa 1,370 ka benepisaryo karung tuiga, kompara sa milabay nga tuig nga mikabat lamang sa 669 ka benepisyaryo. Double ang nahimong benepisaryo niini nga programa maong double usab ang kalamboan nga natagamtaman sa atong mga kabatan-on nga nahatagan ug higayon nga nakasalmot niini nga programa.
Sulod sa 20 ka adlaw nga nagsugod adtong Mayo 3 hangtud Mayo 31, 2019, nahimong mga employment facilitators ang maong mga batan-on nga nadestino sa ilang tagsa-tagsa ka mga lungsod sa lalawigan ug dakbayan sa Cagayan de Oro.
Nakadawat sa tag-P5,444 ang matag benepisyaryo gikan sa pangagamhanang lokal sa Misamis Oriental isip 60 percent counterpart sa 40 percent nga gikan sa Department of Labor and Employment (DOLE) nga P3,600, aron mahimo kining 100 porsiyento kon mo suma total sa P9,044.
Sangko's langit usab ang kalipay nga gibati sa mga batan-on sa programang panginabuhian sa amahan sa lalawigan ngadto kanila, sa walay pagpili ug pagpihig sa bulok sa pulitika.
Matud ni Ms. Zorobabel Wabe-Rabe, kung kaniadto ang mga batan-on naggamit sa pulitikanhong kalihukan sa milabay nga administrasyon, sa panahon ni Gobernador Bambi Emano, nahimo silang tulay sa kabaranggayan aron kadtong walay trabaho, makaangkon sa panginabuhian.