Text Mo, Deliver Ko!
Posted: January 28, 2019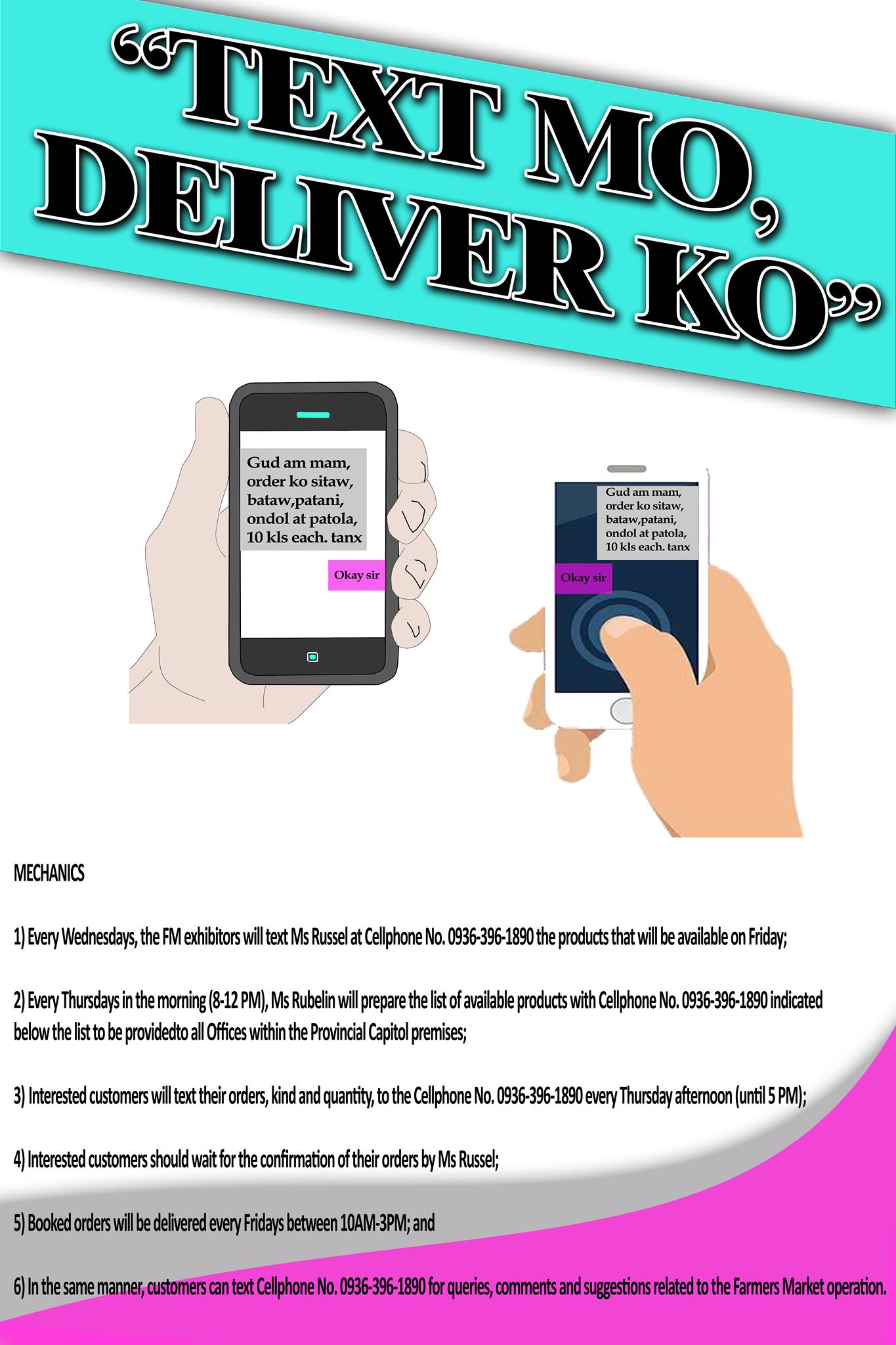 Mechanics
1. Every Wednesday, the FM exhibitors will text Ms Russel at Cellphone No. 09363961890 the products that will be available on Friday;
2. Every Thursday in the morning(8-12 PM), Ms Rubelin will prepare the list of available products with Cellphone No. 09363961890 indicated below the list to be provided to all Offices within the Provincial Capitol Premises;
3. Interested Customers will text their orders, Kind and quantity, to the Cellphone No. 09363961890 every Thursday afternoon(until 5PM);
4. Interested Customers should wait for the confirmation of thier orders by Ms Russel;
5. Booked Orders will be delivered every Fridays between 10AM-3PM; and
6. In the same manner, Customers can text Cellphone No. 09363961890 for queries, comments and suggestions related to the Farmers Market Operation.