TREE GROWING NAGMALAMPUSON!
Posted: July 3, 2019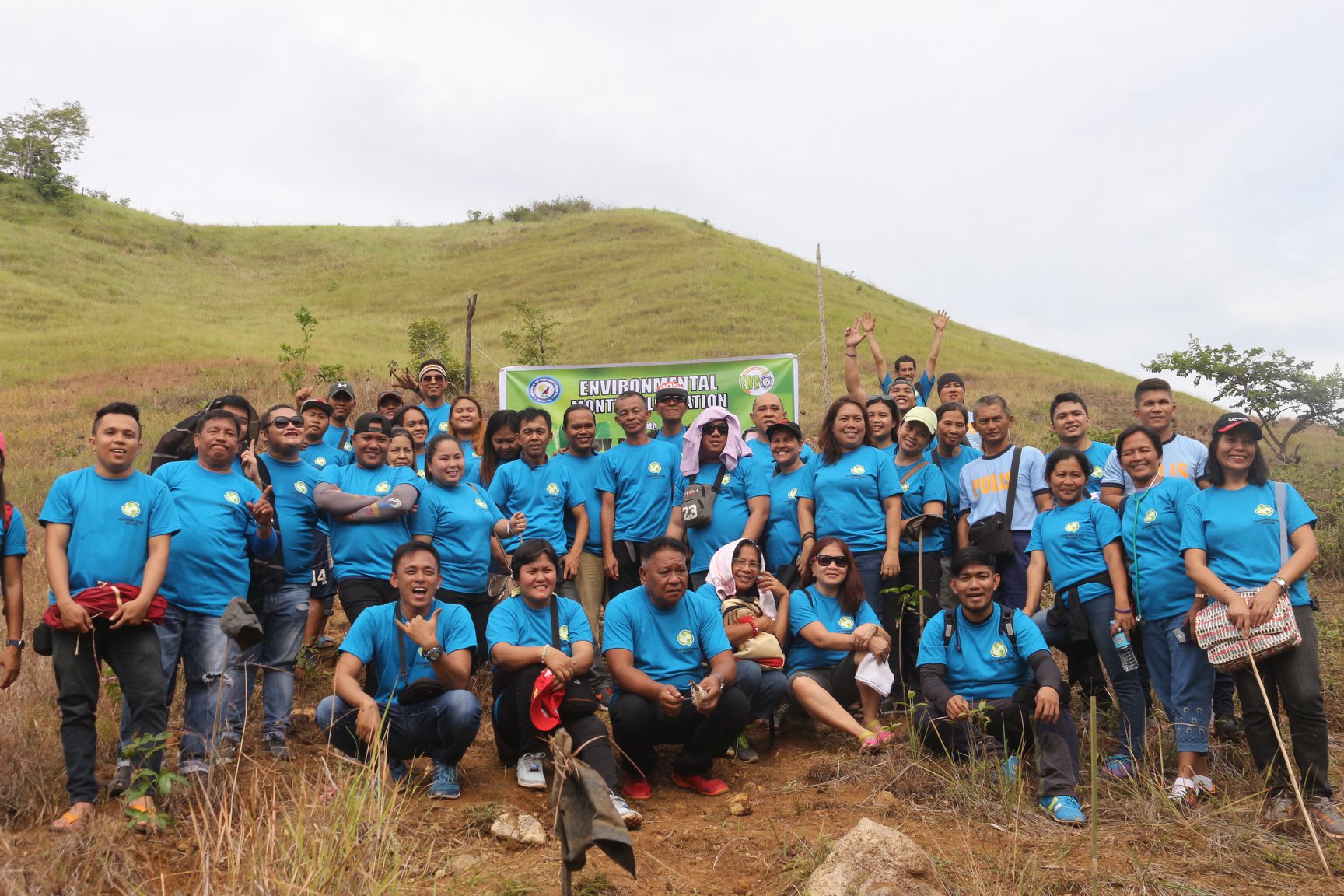 Ang buhatan sa Environment and Natural Resources Office kon ENRO dinhi sa kapitolyo probinsyal, nagmalampuson sa pagpanguna sa "Tree Growing" niadtong Hunyo 28, 2019 sa Sitio Maapo, Barangay Patag, Opol ning lalawigan agi ug pagsaulog sa "Bulan sa Kinaiyahan" tuig Dos Mil Desinuebe.
Ang kasaulogan karon nga tuig adunay tema nga: "lupigon ang mga hugaw sa kahanginan" kung asa gitutukan ang pag-siguro nga adunay makanunayon nga limpyo nga hangin ang malanghap ang matag Pilipinhon.
Ang bulan sa Hunyo sa matag tuig giila isip Bulan sa Kinaiyahan pinasikad sa Proklamasyon sa Presidente sa nasud nga may numero 237 niadtong tuig 1998 nga gipirmahan ni kanhi Presidente Corazon C. Aquino.
Alayon sa maong kalihukan nga gipahigayon sa ENRO, nitambong ang kapin 80 ka mga pinili nga mga empleyado sa kapitolyo probinsyal, Barangay Council sa Barangay Patag Opol nga gipangunahan ubos sa liderato ni Punong Barangay Hermito Laid Jr. ug iyang Barangay Health Workers kon BHW nga maoy nagsilbing "Medics", kuerpo sa kapulisan sa Lungsod sa Opol nga gipangunahan ni PCINSP Julieto S. ug Municipal Environment and Natural Resources Office kon MENRO sa Opol nga gipangulohan ni Engr. Randolph Hallasgo.
Ang tanan nga mga nagtambong sa maong kalihukan mapasigarbuhon nga nakatanom ug 800 sa nagkadaiyang matang sa binhi sa kahoy nga gilauman nga mamahimong proteksyon sa mga katalagman ug labaw sa tanan, magsilbing salaam batok sa mga polusyon sa kahanginan sa umaabot nga sagad dala sa ginatawag nga "Carbon Dioxide".
Ang matag nitambong nahatagan sa talagsaon nga higayon nga makatanom sa kahoy aros usab nga ma-protektahan ang atong kinaiyahan.
Gilauman nga aduna pay mosunod nga mga hugna sa pagpananom sa susamang lugar nga adunay sukod nga dos ektaryas ang kaluagon.